Companies
Local nonprofit leader, Jacob Martinez receives prestigious James Irvine Foundation Leadership Award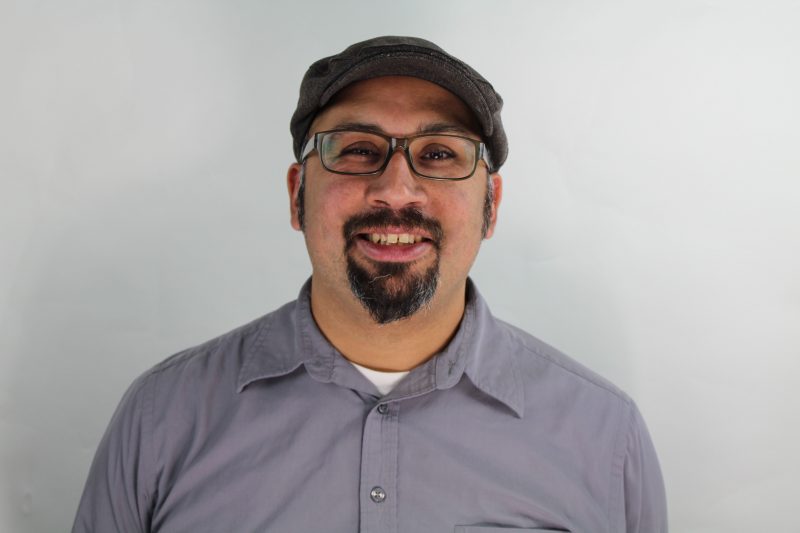 (Contributed)
February 19, 2020 — San Francisco, CA
2020 Leadership Awards honor leaders for effective solutions to critical challenges facing the state
Today, the James Irvine Foundation announces the recipients of its 2020 Leadership Awards, recognizing seven leaders at six organizations for advancing solutions to several critical challenges facing California: parole process reform, environmental justice, career readiness, youth development, financial services for young people, and civic engagement.
"It is with the vision and partnership of organizations like The James Irvine Foundation that we build a thriving, inclusive California," said California Governor Gavin Newsom. "I applaud this year's Leadership Award recipients for their groundbreaking work in their communities and for the next generation of Californians."

(Video source: The James Irvine Foundation)
For more than a decade, The James Irvine Foundation Leadership Awards have recognized leaders whose innovative solutions to critical state challenges improve people's lives, create opportunity, and contribute to a better California. The Foundation provides each recipient's organization with $250,000 to support work that benefits the people of California and merits expansion, replication, or policy support. Irvine also helps recipients share their approaches with policymakers and practitioners.
The 2020 award recipients (see more information below) are:
Jacob Martinez, Founder and Executive Director, DigitalNEST, for training students in rural California to be the technology leaders of tomorrow (Watsonville)
Veronica Garibay and Phoebe Seaton, Co-Founders and Co-Directors, Leadership Counsel for Justice and Accountability, for building community strength through advocacy and leadership development (San Joaquin and Coachella Valleys)
Jennifer Gilmore, CEO, Kitchens for Good, for empowering Californians with skills to provide for themselves and their community — one meal at a time (San Diego)
Margaret Libby, Founder and CEO, MyPath, for providing youth with the knowledge and access to build wealth for themselves and future generations (San Francisco)
Keith Wattley, Founder and Executive Director, UnCommon Law, for transforming the parole process through healing and accountability (Oakland)
Miya Yoshitani, Executive Director, Asian Pacific Environmental Network, for building power with Asian immigrants and refugees through leadership, organizing, and civic engagement (Oakland)
"We are so inspired by these seven exemplary leaders because of their commitment to, and the impact they have had, improving the lives of Californians," said Don Howard, President and Chief Executive Officer of The James Irvine Foundation. "It is a great privilege to recognize and celebrate these leaders and to call attention to their innovative solutions that are creating change across the state."
Howard and representatives of the Foundation will join California policymakers, Leadership Award recipient alumni, and elected officials to honor the award recipients at a reception in Sacramento on February 19. Photos and video of the recipients are available here.
The Irvine Foundation has honored 100 Californians with Leadership Awards since the program began in 2006. Award recipients are chosen by an independent selection committee that reviews nominations based on several criteria, including the significance, effectiveness, and innovation of the leader's work.
More detail about the work of this year's recipients is below. To learn more, please visit: www.irvine.org/leadership.
Jacob Martinez, DigitalNEST
While working in technology education, Martinez saw rural Latinx communities — such as the one he grew up in — excluded from competitive job opportunities, lacking basic access to Wi-Fi, and getting pushed out of their neighborhoods as a result of the booming tech economy. He created DigitalNEST to build a stronger education-to-work pipeline for the Latinx community and people of color throughout the tech industry. DigitalNEST provides a supportive community and space for career exploration, paid on-the-job training, collaboration, and access to technology. The organization has served more than 2,000 teens and young adults from working-class, mostly immigrant families in Watsonville and Salinas. Graduates of the bizzNEST job training program have increased their annual incomes by an average of $24,000.
Veronica Garibay and Phoebe Seaton, Leadership Counsel for Justice and Accountability
California's Central and Eastern Coachella Valleys are two of the world's richest agricultural regions, yet residents in hundreds of neighborhoods have no access to safe drinking water, clean air, affordable housing, and more. Garibay and Seaton launched Leadership Counsel for Justice and Accountability (LCJA) to address these and other challenges, and to ensure that rural communities can influence the policy and resource decisions affecting their lives. LCJA develops and partners with grassroots community leaders to inform complex policy campaigns and navigate political processes. For example, the organization played a critical role in securing more than $30 million for West Fresno, one of the most environmentally and economically challenged neighborhoods in California, as part of the Transformative Climate Communities program, which helps local governments provide environmental, health, and economic benefits for low-income communities.
Jennifer Gilmore, Kitchens for Good
Gilmore, CEO of Kitchens for Good, recognized that two of the San Diego region's overlooked resources — food that would typically go to waste and individuals with significant barriers to employment — could be brought together to tackle poverty and hunger. KFG's culinary apprentice program prepares formerly incarcerated adults, youth transitioning out of the foster care system, survivors of domestic violence, and others for careers in the culinary and hospitality industries. The organization also plays a critical role in reducing hunger by turning surplus produce from farmers markets and wholesalers into meals for the community. Since 2014, 86% of KFG graduates have remained employed, and KFG is on track to prepare more than 1 million meals by 2023.
Margaret Libby, MyPath
In the United States, 20 million young people are earning their first paychecks. Many live in areas with a lack of access to financial tools, education, or quality banking institutions to help them build credit and save for the future. Libby founded MyPath to provide youth from low-income communities with the resources to achieve financial stability and economic inclusion. MyPath's innovative programs support young people in opening bank accounts, setting financial goals, practicing saving, and developing financial decision-making skills. Under Libby's leadership, all youth enrolled in MyPath's programs set a personal savings goal. Most save at least 30% of their earnings, and 96% meet their savings goals.
Keith Wattley, UnCommon Law
As the nation rethinks the cost and effectiveness of its prison systems, Wattley is leading the charge to promote healing as an impact on both and as a fundamental human right. He founded UnCommon Law to advocate for people incarcerated for serious and violent crimes. The organization fills a gap in the prison system by employing counselors and attorneys to help clients develop emotional intelligence, communication skills, and coping strategies that were lacking at the time of their crimes. This approach helps individuals heal from the trauma that contributed to the crime while taking accountability for their actions. Since 2006, UnCommon Law has helped 241 clients receive parole, and 99% have remained out of prison. Taxpayers save more than $19 million each year that UnCommon Law's clients remain out of prison.
Miya Yoshitani, Asian Pacific Environmental Network
Yoshitani leads Asian Pacific Environmental Network (APEN) in helping hundreds of Bay Area Asian immigrants and refugees become powerful community leaders through leadership, organizing, and civic engagement. APEN is leading a movement to shift economies away from reliance on hazardous fossil fuels toward green economies that benefit everyone. Yoshitani empowers Asian immigrants and refugees to win groundbreaking policies that improve living, working, and environmental conditions for communities of color. Under Yoshitani's leadership, APEN has grown a base of over 20,000 Asian American and Pacific Islander voters who have achieved several victories, including stopping the evictions of elderly and low-income residents in Oakland's Chinatown and winning affordable housing in Chinatown and West Oakland.
About The James Irvine Foundation
The James Irvine Foundation is a private, nonprofit grantmaking foundation dedicated to expanding opportunity for the people of California. The Foundation's current focus is a California where all low-income workers have the power to advance economically. Since 1937 the Foundation has provided more than $1.96 billion in grants to organizations throughout California. With approximately $2.5 billion in assets, the Foundation made grants of $105.2 million in 2019.
For more information about the Irvine Foundation, please visit our website at www.irvine.org.
About Digital NEST
Founded in 2014, Digital NEST is a nonprofit youth workforce development center that provides technical and essential "soft" skills training to prepare young people for academic success and the ability to prosper in the 21st Century workforce. Serving predominantly Latinx youth in the ag and rural communities of Salinas and Watsonville, CA, the NEST is a safe, collaborative space for youth between the ages of 14 to 24, and has connected more than 2,300 vulnerable youth to digital technology, skill-based, STEM-inspired training programs, and a transformative community of mentors and advocates.
###
Tagged Digital Nest