Companies
Levered Learning to Compete in Premier Global Competition for Emerging Companies that "Bend the Arc of Human Potential"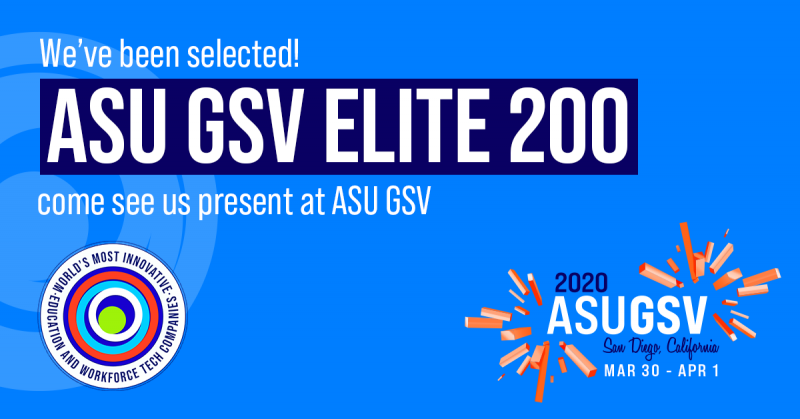 (Contributed)
February 18, 2020 — Santa Cruz, CA
Levered Learning announced as one of Elite 200 companies that will compete in GSV Cup and present at 2020 ASU GSV Summit
The ASU GSV Summit gathers leaders in government, education, and work advancing social and economic mobility by bending the arc of human potential through innovation. Three companies will be chosen as finalists during the Summit, receiving a prize package of $250,000 in cash and $100,000 in Google Cloud credits.
"Attending ASU GSV has proven to be a significant catalyst for our early growth," said Mitch Slater, Co-founder, and CEO of Levered Learning. "There isn't a more potent gathering of people working in education, technology, and finance. We are proud to come back for our third year, this time as one of the Elite 200 companies."
The GSV Cup is a unique cross-sector competition — spanning "pre-K to gray" sectors, including technologies in corporate learning and talent management, workforce analytics, early childhood, K-12, HireED and postsecondary education. The Elite 200 represent 21 countries across Asia, Africa, Europe, Australia, North America, and South America.
The 2020 ASU GSV Summit will be held from March 30 to April 1 in San Diego. The 2019 Summit drew 5,000 attendees from over 45 countries, including more than 300 investors representing $7+ trillion of capital.
To learn more, visit: https://www.asugsvsummit.com/presenting-companies
About Levered Learning
Levered (www.levered.com) is a data-driven, adaptive instructional system for elementary mathematics aimed at closing the achievement gap. In the last three years, fourth-grade students using Levered have seen growth of 150% to 280% over California state averages on the annual state test.
###
Tagged Levered Learning