Featured
Salinas Education Programs Shaping AgTech Innovators of Tomorrow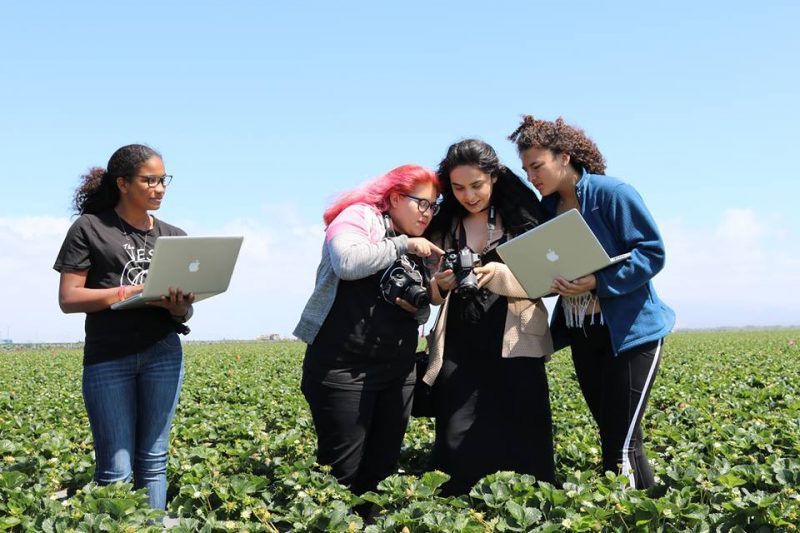 (Source: agtechsalinasca.com)
November 13, 2018 — Salinas, CA
Three programs in Salinas are preparing students for careers in agtech.
As agtech becomes more sophisticated and demand for technologies increases, educators in Salinas are thinking ahead to the future workforce. Just 60 miles south of the Silicon Valley, students in Salinas are developing skills in coding, engineering and science through a variety of programs. Through this education, students will be eligible for future job opportunities with tech companies and startups.
Check out these three education programs in Salinas that are preparing students for agriculture careers of tomorrow.
CSin3
CSin3 is a partnership between Hartnell College and California State University Monterey Bay that allows students to earn a computer science bachelor's degree in three years. Graduating its first class of students in 2016, the CSin3 program defies the typical demographics of the tech field and helps create opportunities for students with a diverse range of backgrounds. CSin3 students are 44 percent female, 85 percent underrepresented minorities and 80 percent first-generation college students. Graduates of the CSin3 program have gone on to intern with companies such as Adobe, Amazon, Apple, NBC Universal, Verizon Wireless, and many others. One success story, Salinas native Louis Romero, completed an internship with Harvard, an internship with IBM and received first-place at the National Science Foundation's Emerging Researchers National Conference. CSin3 is currently accepting applications for the Fall 2019 cohort; further details can be found on the program's website.
CoderDojo
CoderDojo Hartnell College (CDHC), part of Hartnell College's K-12 STEM Programs, is a free computer-coding club for youth ages eight to 17. Based on the global CoderDojo movement, CDHC aims to inspire young learners to pursue high-tech careers.
The program teaches students about programming technology and development of websites, web apps, games and more. Offered at five different sites across the Salinas Valley, CoderDojo follows a six-session module, and students obtain a certificate of completion at the end. What's more, CDHC also gets students involved in extracurricular opportunities by hosting special presenters and participating in the Design, Code, Build program – events at the Computer History Museum designed to engage six to eight graders in hands-on problem-solving activities through the lens of computer science. In total, the program serves an average of 1,000 students per year.
Continue reading article here: http://agtechsalinasca.com/2018/11/13/salinas-education-programs/
###
Tagged agtech, CSin3, Digital Nest, Hartnell College, Salinas