Companies
Here's what you missed while I was at the tango festival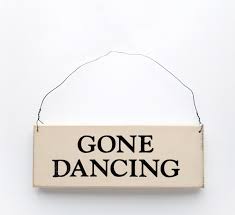 By Sara Isenberg
Founder, Publisher, Editor-in-Chief, Santa Cruz Tech Beat
November 14, 2019 — Santa Cruz, CA
Sometimes I (we all) need to check out, go offline, and cut the cord. Last week was one of those (highly anticipated) times for me. I stopped paying attention to SCTB for 4-5 days. Here's what you may have missed while I was away.
---
Oct 17, 2019
Whole genome sequencing could help save pumas from inbreeding
---
Oct 24, 2019
Opinion: More Inclusive Science Journalism Is Better Science Journalism
---
Oct 28, 2019
Cruzio: When Power is Out
---
Oct 30, 2019
Powerful new supercomputer supports campus research in physical sciences
---
Oct 31, 2019
Twitter spikes the political ad ball into congress' court
---
Oct 31, 2019
From the Military to the Marijuana Industry: Jane Technologies CEO Socrates Rosenfeld Tells His Story
---
Nov 4, 2019
Poly Introduces Poly Studio X Series for Microsoft Teams at Microsoft Ignite 2019
---
Nov 4, 2019
Girls Who Code program seeks to increase retention of women in tech
---
Nov 6, 2019
Biotech blooms on Santa Cruz's westside
---
Nov 6, 2019
Looker Announces Looker 7: Accelerating Insights to Action by Infusing Data Experiences Into Workflows
---
Nov 7, 2019
Julie Packard reflects on 35 years of running the Monterey Bay Aquarium, and on what makes nonprofits work.
---
Nov 7, 2019
Nominate a Titan of Tech 2020
---
Nov 7, 2019
Santa Cruz Works Awards Local Subsidized Internships
---
Nov 12, 2019
A Student's Perspective on the Chancellor
---
Nov 12, 2019
Poly's Voyager Office Series Bluetooth Headsets Offer More Connectivity Options for the Freedom to Move Throughout Your Day
---
Nov 12, 2019
Three New Companies Leverage Research to Launch Development at Startup Sandbox
---
Netflix Co-Founder Marc Randolph Continues to Innovate
---
###
Tagged Baskin School of Engineering, Cruzio, Genomics Institute, Jane Tech, Looker, Marc Randolph, Poly, Santa Cruz Works, Startup Sandbox, Steve Blum, Tellus Venture Associates, UC Santa Cruz