Companies
With net neutrality a national campaign issue, California lawmakers must carry the flag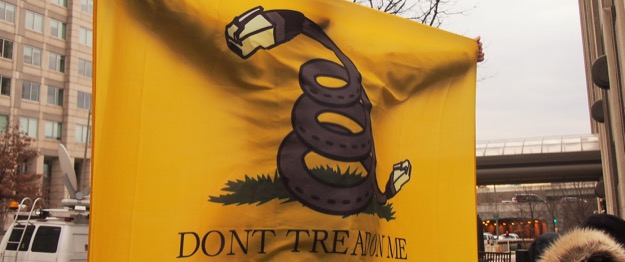 By Steve Blum
Tellus Venture Associates

May 16, 2018— Santa Cruz, CA
The effects of a U.S. senate vote on reinstating network neutrality rules will reverberate in the California legislature this year, even if — as expected — the resolution of disapproval dies along the way.
However it goes, the vote will draw a partisan line in the sand for democrats. As a result, you can expect them to make net neutrality a signature issue in California's June primary and November general election, when they'll try to capture the few remaining republican house seats here. That'll make it difficult, if not impossible, for fellow democrats in Sacramento to duck the issue.
There are two bills pending in the legislature — senate bills 460 and 822 — which would use consumer protection law and the state's buying power to reinstate net neutrality rules in California. SB 822, carried by Scott Wiener (D – San Francisco), is the more aggressive and better written of the two, but even it has been progressively trimmed back by California senators following objections from lobbyists representing incumbent cable and telephone companies.
Those lobbyists have a lot of clout, because their companies pay millions of dollars to California legislators, on both sides of the aisle. Senators and assembly members on key committees have been particularly helpful to their patrons, and under normal circumstances might be expected to quietly kill any net neutrality legislation, as they did with an Internet privacy law last year. California lawmakers can get away with kowtowing to the likes of AT&T, Comcast, Charter and Frontier because few people — the Gentle Readers of this blog excepted, of course — pay attention to arcane debates about upload speeds, opt-in rules or pole attachments.
But net neutrality has struck a chord with the general public, which is why democrats are pushing hard to bring it back. Network neutrality is a high profile campaign issue at the national level and in local races for U.S. house and senate seats. With near absolute control of the legislature, Californian democrats will have no excuse — and a lot of uncomfortable explaining to do — if they let this opportunity pass.
###
Tagged Net Neutrality, Steve Blum, Tellus Venture Associates