Companies
UCSC Entrepreneurs Supported by CITRIS and the Banatao Institute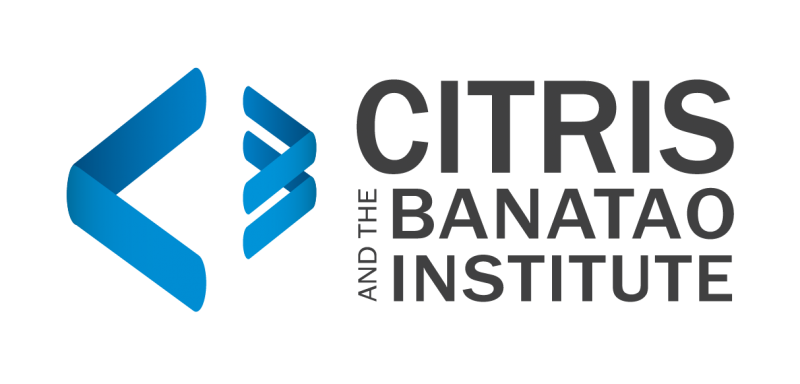 By Michael Matkin
Assistant Director, CITRIS and the Banatao Institute
Baskin School of Engineering, UC Santa Cruz
Special for Santa Cruz Tech Beat
October 29, 2019 — Santa Cruz, CA
CITRIS is a multi-campus University of California institute that helps develop information technology solutions for society's most pressing challenges
UC Santa Cruz students and faculty work on innovative research every day — such as using advanced algorithmic design, robotic laboratories and new synthesis techniques to revolutionize drug discovery — and increasingly they're taking that research and applying entrepreneurial skills to create companies based on those novel ideas.
One campus organization that supports their entrepreneurial drive is the Center for Information Technology Research in the Interest of Society (CITRIS) and the Banatao Institute. CITRIS is a multi-campus University of California institute that helps develop information technology solutions for society's most pressing challenges in many ways, including through funding and support.
The CITRIS core seed funding program provides financial support for inter-disciplinary work by faculty, which has gone on to attract more than $60 million in follow-on support from federal, state, industrial, and private sources. The CITRIS Foundry incubator program has supported the launch of over 70 high-tech startups by faculty and students. The Tech for Social Good program, which just launched on the UCSC campus this month, provides funding for student projects and events, several of which on other campuses have gone on to successfully expand their project ideas into companies through the Foundry program.
Even prior to the launch of the Tech for Social Good program on campus a number of UC Santa Cruz students have successfully participated in the Foundry program, and the center anticipates this increasing with the earlier stage support the new program offers.
Here are two UCSC student-helmed companies that got started via CITRIS Foundry:
Description: Aether's mission is to catalyze a new industrial revolution by fundamentally changing the paradigm of biological engineering to answer humanity's most pressing challenge – creating a future of plenty for billions of humans. They are combining the highest throughput robotic laboratory in history with cutting edge deep learning algorithms to search biological space, delivering engineered enzymes for totally novel functionality faster than ever before possible. By focusing on the core problem, synthesizing new and existing chemicals, their system delivers technology that integrates into existing production pipelines, and minimizes time to market, creating a future of advanced molecular design without environmental degradation.
UCSC Founders: Pavle Jeremic, Chase Armer (no longer with company), Hannah Meyers (no longer with company).
Year in Foundry: Spring 2017
Description: Unnatural Products is a drug discovery platform company accelerating early stage drug discovery of macrocyclic peptide therapeutics. They are leveraging massively parallel synthesis techniques with data driven algorithmic design to create intelligent, focused collections of compounds for discovery and rapid optimization of initial hits into pre-clinical lead compounds.
UCSC Founders: Cameron Pye, Josh Schwochert
Year in Foundry: Spring 2018
Companies and institutions worldwide have joined CITRIS as members to interact and collaborate with faculty and students like these in the multi-campus infrastructure, which encompasses researchers from over 100 academic disciplines at UC Berkeley, UC Davis, UC Merced and UC Santa Cruz.  Find more information on CITRIS programs and events and how to become a member at www.citris-uc.org and www.citris.sites.ucsc.edu, or email Michael Matkin, at mmatkin@ucsc.edu.
###
Tagged Aether, Baskin School of Engineering, BioAmp Diagnostics, CITRIS, UC Santa Cruz, Unnatural Products Inc.