Companies
200 Farmers, 700 Students Advance Progress on Food Safety Tech at AgTechx Event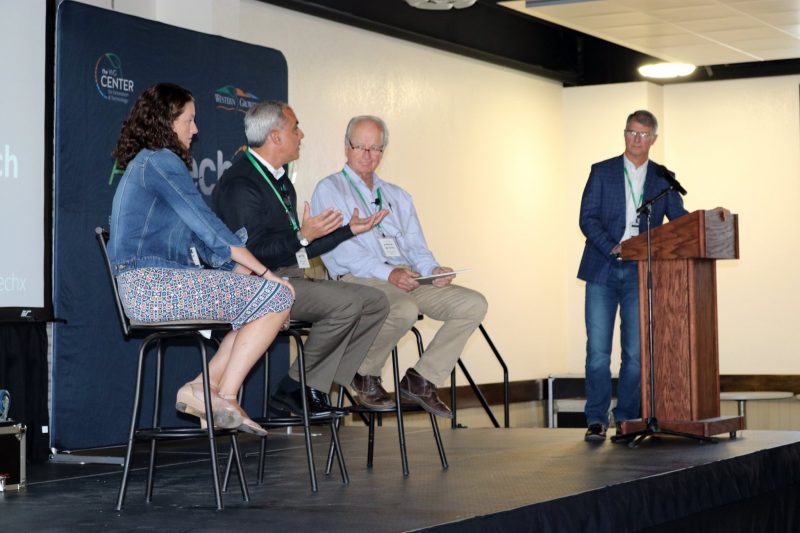 By Stephanie Thara Metzinger
Western Growers
August 27, 2019 — Salinas and King City, CA
More than 200 farmers, technologists and academics gathered at the King City Fairgrounds last Friday for AgTechx to discuss how to utilize technologies to advance and improve food safety to protect public health, as well as explore the trends and technologies that will shape the food safety systems of the future.
The event kicked off with a keynote address from Craig Wilson, the vice president of quality assurance & food safety at Costco Wholesale, which then led into in-depth panels on technologies and science behind killing pathogenic bacteria; water, facilities and product testing; and food safety data.
"We know that we grow the best product that we can grow, but it's back to the old premise that if you don't document and record it, then it really wasn't done," said Steve Patricio, president and COO of Westside Produce on the importance of data currency for food safety. "Something handlers won't tell you is that the growers who have the better records, do their own data collection, are their own food safety person and know the risks on their ranches have the most value to the handler.
In addition to the food safety event that took place in the afternoon, Western Growers also held a special education session for Future Farmers of America youth in the morning at King City High School. Nearly 700 FFA youth flocked to King City High School where they heard from Claudia Röessler, director of agriculture strategic partnerships at Microsoft; Craig Wilson, vice president of QA & food safety at Costco Wholesale; Martin Wiedmann, professor at Cornell University; and Sonia Salas, associate vice president of science & technology at Western Growers. The panel spoke to students about the Farm of the Future and the critical importance of a STEM (science, tech, education, math) education for the sustainability of agriculture. They detailed how there are 60,000 STEM job openings in agriculture annually but only 35,000 graduates to fill them.
Friday's events were part of WG's AgTechx series, which was launched in 2018 to bring technology to farmers in an effort to solve issues in their immediate region. The first "backyard innovation" events were held in Brawley on February 8; Reedley on May 8; Harris Ranch on July 10; and Delano on September 18; and to Sacramento in February 2019.
This event was hosted by Western Growers in partnership with Center for Produce Safety and was sponsored by Netafim and Lightning Technologies. Click here to see images from the event. Additionally, all sessions and keynotes from AgTechx – King City were live streamed and can now be found on the WG Center for Innovation & Technology's Facebook here: https://www.facebook.com/wgcit/.
###
Tagged agtech, Western Growers