Companies
Ontera Welcomes Dr. J. Wallace Parce to Its Advisory Board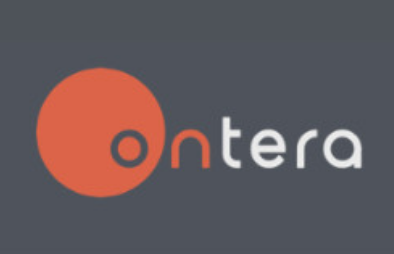 (Contributed)
July 17, 2019 — Santa Cruz, CA
Ontera, the leader in silicon-based nanopore diagnostics, today announced the appointment of Dr. J. Wallace (Wally) Parce to its Advisory Board. Dr. Parce comes to Ontera as a respected and successful serial entrepreneur in life science technology development and commercialization. He was Co-Founder, Vice President of Research, and Chief Technical Officer at Nanosys, Inc.; Co-Founder and Vice President of Research at Caliper Technologies (NASDAQ: CALP); and Co-Founder and Vice President of Research at Molecular Devices (NASDAQ: MDCC). Over the course of his career, he has excelled at bringing interdisciplinary teams of innovators together to launch high technology products.
"Ontera is changing the diagnostics world by creating a suite of unique and broadly applicable platforms based on single molecule counting through silicon nanopores," said Dr. Parce. "It is an exciting time to join the organization and support their mission of democratizing precision diagnostics by bringing them directly to where the needs are, in the field or next to the patient."

---

"Dr. Parce brings a unique ability to integrate nanofabrication, microfluidics, biochemistry, and instrumentation design expertise, coupled with experience in commercializing nanotechnologies, making him a welcome addition to the Ontera team," said Murielle Thinard-McLane, Chief Executive Officer of Ontera. "We are at an important inflection point here at Ontera, and Dr. Parce's expertise and passion for this technology complements our strategy and path ahead."
Dr. Parce was an Associate Professor in the Department of Biochemistry with a cross appointment in Immunology at the Bowman Gray School of Medicine at Wake Forest University. He has authored 76 papers in peer-reviewed journals and is a named inventor on 200 US patents. He has a B.A. in chemistry from Western Maryland College and a Ph.D. in biochemistry from Wake Forest University, and he completed his postdoctoral work in physical chemistry at Stanford University.
About Ontera
Ontera was founded with the idea that better information is needed to enhance human and environmental health in a sustainable way. The company aims to revolutionize diagnostics with its single-molecule detection and genome analysis platforms based on proprietary biochemistry and silicon nanopore chip-based sensors. These platforms will bring next-generation molecular diagnostics closer to the point of need, anywhere on earth. For more information, visit www.ontera.bio.
Tagged Ontera