Companies
Ontera Awarded ~$1M Contract from IARPA for Zika Genotyping Test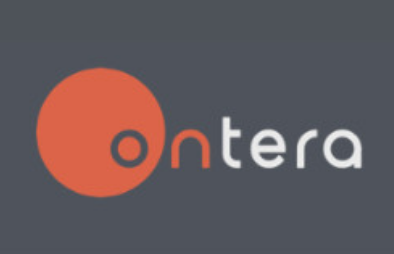 (Contributed)

June 18, 2019 — Santa Cruz, CA
Test will enable fast quarantine of those infected with the most virulent and detrimental strains
Ontera Inc., the leader in silicon-based nanopore diagnostics, announced today that the company has received a $982,593 contract from Intelligence Advanced Research Projects Activity (IARPA), part of the Office of the Director of National Intelligence that invests in research and innovative technologies to strengthen national security. The funding will support Ontera's development of a genotyping test to enable fast and accurate diagnosis of individuals infected with Zika virus.
There is a critical need for Zika diagnostics to guide front-line clinicians with point-of-care data on infection after possible exposure and the window of susceptibility to birth defects. This testing is especially needed in resource-poor countries and for tracking epidemic transmission points to guard against a pandemic spread.
Ontera's platform enables field-deployable molecular confirmatory diagnostics testing as detecting the viral nucleic acid and specific viral variants is recognized as the most sensitive and specific method for establishing Zika infection and for identifying a particular strain.
"By providing nucleic acid testing in the field, as opposed to lateral flow triage tests that only detect antibody proteins, Ontera abrogates the need for sending samples to a lab for confirmatory testing. This aids disease management by eliminating a costly and time-consuming step," said Trevor Morin, Chief Scientific Officer of Ontera. "Importantly, by also providing genotyping information, we can quickly assess virulence of the pathogen, and even geographically track strains to determine country or region of origin, thereby allowing efficient disease containment."
Ontera's platform is based on silicon-nanopore, chip-based sensors and, unlike other molecular diagnostics platforms, it does not require a laboratory. The technology is portable and durable enough to work in the field, including extreme environments, with minimal hands-on time or training required. Ontera's first Zika test will include genotyping information to identify people infected with a Zika gene variant associated with microcephaly, something that is not possible with protein-based tests. Receiving results in minutes at the point of testing will provide better control of localized outbreaks.
"Rapid infectious disease detection and monitoring are key applications for our technology platform, and we are delighted to receive this significant investment from IARPA to bring a portable test for Zika virus management to the global health community," said Murielle Thinard-McLane, Chief Executive Officer of Ontera. "The ability to widely deploy our platform in remote settings will expand access to state-of-the-art molecular diagnostics for optimal control of outbreaks."
In a recent publication in PLOS One, Ontera's technology was compared to other platforms for infectious disease testing in low-resource settings through a project funded by the Bill & Melinda Gates Foundation. Ontera's platform (referred to by the company's previous name, Two Pore Guys), had superior sensitivity and turnaround time, two critical metrics for success of infectious disease tests. Ontera currently has a $2.8M grant from the Bill & Melinda Gates Foundation to develop a sensitive, low-cost diagnostic test for tuberculosis for low-resource settings.
About Ontera
Ontera was founded with the idea that better information is needed to enhance human and environmental health in a sustainable way. The company aims to revolutionize diagnostics with its single-molecule detection and genome analysis platforms based on proprietary biochemistry and silicon nanopore chip-based sensors. These platforms will bring next-generation molecular diagnostics closer to the point of need, anywhere on earth. For more information, visit www.ontera.bio
###.
Tagged Biotech, Ontera, Two Pore Guys