Companies
Sandy Skees Joins Porter Novelli To Make Purpose Core Part Of Tech Practice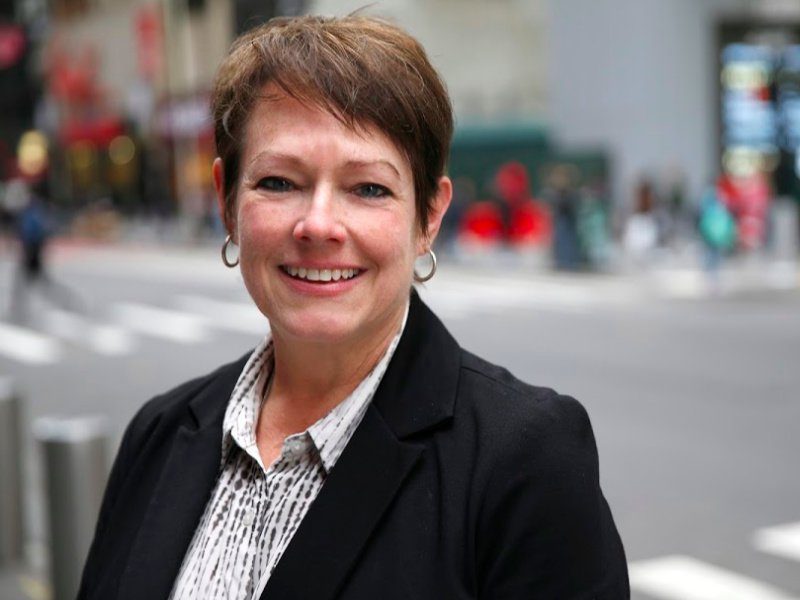 By Diana Marszalek
The Holmes Report
June 4, 2019 — San Francisco, CA
(Photo above: Sandy Skees. Source: The Holmes Report)
[Editor's note: Sandy Skees ran ran her own consultancy, Communications4Good, out of NextSpace Santa Cruz.]
The sustainability expert has been named global head of the agency's innovation and impact practice, the new version of Porter Novelli's technology group.
Porter Novelli has named sustainably expert Sandy Skees global head of its innovation and impact practice, the new incarnation of what was the agency's traditional technology group.
A Porter Novelli alum, Skees joins most recently from the consulting firm BSI, whose sustainability practice she led. Before that, Skees was a Fenton Communications managing director and ran her own consultancy, Communications4Good. She also spent four years as a Porter Novelli partner, which she left in 2007.
Skees has built a career working with companies on to drive sustainability and social responsibility — all with the goal of promoting positive business and societal and environment outcomes simultaneously.
"Tech in itself is remarkable and then we talk about customer benefit. Now what we're layering on is the need for companies to be able to navigate the societal impact of whatever they are making or exploring," Skees said.
Continue reading here: https://www.holmesreport.com/latest/article/sandy-skees-joins-porter-novelli-to-make-purpose-core-part-of-tech-practice
#
Tagged NextSpace, Sandy Skees