Companies
Conversion Funnel: How to Build, Analyze & Optimize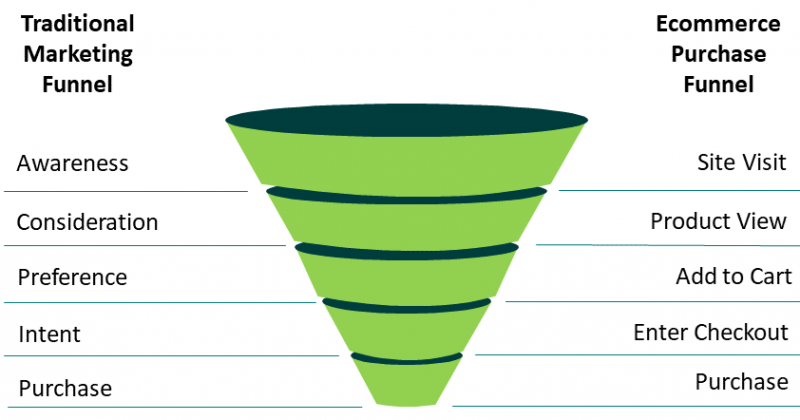 By Sean Corson
Chief Analytics Officer and Co-Founder at Daasity
May 28, 2019 — Santa Cruz, CA
What Is A Conversion Funnel?
A conversion funnel, also referred to as a site funnel, is the path to purchase in an eCommerce store or site. In some ways, it can be compared to the traditional marketing funnel, but different than a traditional funnel, most of the steps are occurring on your site.
Site Visit – A customer arrives at your site
Product View – Customer views a specific product page for more detail
Add To Cart – Customer shows a strong preference for a product by adding it to their cart
Enter Checkout – Customer shows strong intent that they will purchase your product
Purchase – Customer goes through the entire checkout process and completes the transaction.
Many web traffic measurement tools will offer a breakdown of these five steps. For example, in Google Analytics, you can find the site funnel in the Shopping Behavior area of the eCommerce section.
Although five steps may seem simple, a myriad of factors influence the customer journey from the initial site visit to a completed purchase. The reality is, the vast majority of visitors will not complete the transaction. However, there are ways to improve on these odds to result in more purchases.
Continue reading here: https://looker.com/blog/conversion-funnel-optimization
###
Tagged Looker