Companies
Looker Enhances Data Science Capability with Integration for Google BigQuery ML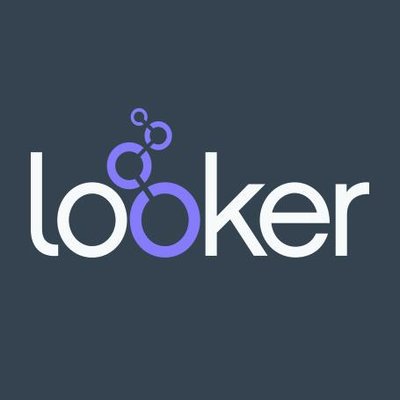 (Contributed)
July 25, 2018 — Santa Cruz, CA
Removes machine learning bottlenecks and empowers business users with self-serve predictive metrics
Looker, a leading data platform company, today announced an integration with Google Cloud BigQuery ML (BQML) that accelerates the time-to-value of data science workflows and allows business users to operationalize insights with interactive predictive metrics.
With Looker and BigQuery ML, data teams can now save time and eliminate unnecessary processes by creating machine learning (ML) models directly in BigQuery via Looker – without the need to transfer data into additional ML tools. BigQuery ML predictive functionality will also be integrated into new or existing Looker Blocks allowing users to surface predictive measures in dashboards and applications.
"Much of the work in machine learning centers around data preparation and ML model evaluation and tuning," said Lloyd Tabb, Looker Co-founder, Chairman and CTO. "Looker and BigQuery ML are great together in that Looker handles the data preparation and BigQuery ML does the learning. Looker can also help you evaluate and tune ML models to integrate predictions into dashboards and data workflows. We look forward to continuing our work with Google and bringing BigQuery ML capability to Looker Blocks."
"BigQuery ML brings machine learning closer to where customers are storing large datasets, so they can quickly create and deploy models, at scale," said Sudhir Hasbe, Director of Product Management, Google Cloud. "Looker's integration with BigQuery ML adds powerful capabilities for our joint customers who can now use Looker to run ML models directly in BigQuery and surface the predictive insights across their organizations."
"Looker and BigQuery have allowed us to arm our content creators, producers and every department at BuzzFeed with the data and insights they need to make decisions and iterate rapidly," said Nick Hardy, Data Scientist at Buzzfeed. "With the introduction of BigQuery ML, we can further expand the ways these products are impacting our Data Science workflow — we're excited to see what new opportunities it unlocks."
Looker Accelerates the Data Science Workflow
Looker provides a single, governed lens into an entire organization's data. It accelerates the data science stack by removing the struggle to prepare data and freeing up time for data scientists to leverage ML at scale and use their unique skill set to perform higher-value tasks. Unified and cleaned data also delivers efficiency and clarity by quickly and accurately surfacing business insights for better context. Businesses can now move from data to decisions faster by leveraging leading analytic technologies to operationalize the outputs of ML models and take action instantly.
Learn More About Looker and Google BigQuery ML
---
About Looker
Looker is a complete data platform that offers data analytics and business insights to every department, and easily integrates into applications to deliver data directly into the decision-making process. Over 1,600 industry-leading and innovative companies such as Sony, Amazon, The Economist, IBM, Spotify, Etsy, Lyft and Kickstarter have trusted Looker to power their data-driven cultures. The company is headquartered in Santa Cruz, California, with offices in San Francisco, New York, Chicago, Boulder, London and Dublin, Ireland. Investors include CapitalG, Kleiner Perkins Caufield & Byers, Meritech Capital Partners, Redpoint Ventures, First Round Capital, Sapphire Ventures and Goldman Sachs. For more information, connect with us on LinkedIn, Twitter, Facebook and YouTube or visit looker.com.
###
Tagged Looker