Companies
Monterey Bay DART (Drone, Automation, Robotics Technology) Initiative Gains Momentum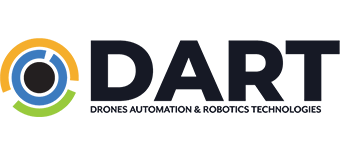 By Josh Metz
FORA Economic Development Manager
Special for Santa Cruz Tech Beat
April  23, 2019 — Marina, CA
The DART initiative unites industry, academia, and government to grow and attract good-fit, clean tech companies to the region
The Monterey Bay Drone, Automation and Robotics Technology (DART) initiative unites industry, academia and government to grow and attract good-fit, clean tech DART companies and create jobs, expand regional economic potential, promote new venture formation, and sustain regional vitality.
This effort, initiated in response to a 2017 Federal Aviation Administration (FAA) call for drone innovation site proposals, continues to gain momentum. The Monterey Bay region is well positioned to become a DART center of excellence for many reasons including:
Our robust community of higher education institutions (led by UCSC, NPS, CSUMB, MIIS, Cabrillo, Hartnell, MPC and the numerous marine research stations around the bay);
Our location just south of the Silicon Valley, on the Pacific Ocean, and at the mouth of the Salinas Valley;
Economic pillars in agriculture, hospitality, education and defense with increasing activity in the health sciences/systems, adventure sports, and marine realms; and
Our skilled and motivated workforce, active venture capital and entrepreneurial community.
Establishing a new regional non-profit coordinating entity, Monterey Bay DART, as a durable vehicle for connecting stakeholders, identifying, pursuing & securing public & private sector funding, educating community members, workforce and decision makers and advocating for facilities and airspace access;
Convening an ongoing series of DART Meetups at the University of California, Monterey Bay Education Science & Technology (UCMBEST) Center in Marina;
Partnering with University of California Ag & Natural Resources (UCANR) Division to bring the 2019 Drone Camp to Marina; and
Convening the first Monterey Bay DART Symposium, Friday June 21 at the Monterey Hyatt.
The Symposium will bring together entrepreneurs, investors, researchers, educators, practitioners and community leaders to understand the DART strategy & opportunity; learn about cutting-edge research & education underway across the Monterey Bay region; hear from entrepreneurs developing products & services & connect with new opportunities; and build momentum to realize DART related jobs growth, innovation and new venture formation
The Monterey Bay DART Initiative is a big-tent, regional economic development strategy aiming to establish a thriving center of excellence in these future growth markets.
The Monterey Bay region is uniquely positioned to realize this opportunity, which will involve participation from industry, academia, government. We welcome community engagement and hope to see you at a future event. Contact Josh Metz, Economic Development Manager at the Fort Ord Reuse Authority for more information and related questions (josh@fora.org).
###