Companies
PayStand Announces Automated Receivables Product to Streamline Enterprise Payments and Collections for Finance Professionals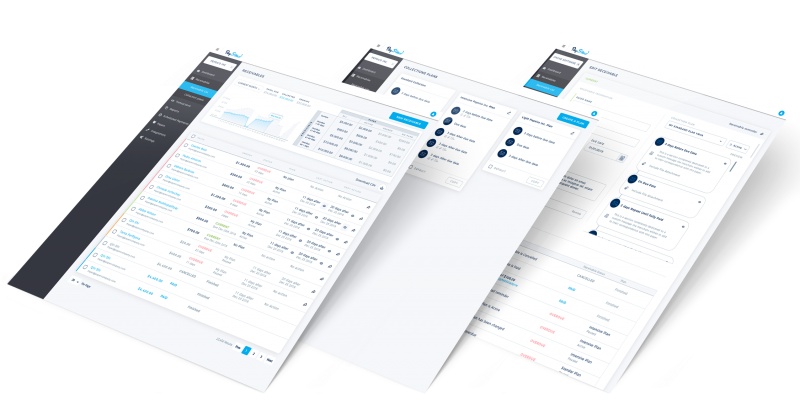 (Contributed)
April 10, 2019 — Scotts Valley, CA
Collections Automation Product Goes Far Beyond Simple Email Contact, Using Blockchain Technology to Maximize Employee Time and Streamline the Payments Process
PayStand, the digital B2B payment network for the future of commerce, today announced the release of its newest product, PayStand Automated Receivables. Automated Receivables enables near effortless invoice collections with highly customized workflows, resulting in the ability to get cash-in-hand quicker than ever before. Corporate finance teams of all sizes are able to own the enterprise cash lifecycle with modern, digital payments options built directly into the communications and tools they use to collect customer payments.
Corporate finance has the potential to gain enormous freedom as intelligent software and machine learning (from RPA to artificial intelligence to predictive analytics) bring automation and efficiency to historically manual, error-prone functions. These new technologies help finance teams automate tedious and often inaccurate tasks like forecasting and collections.
In order for companies to realize true capital efficiencies, the payments and collections functions must be integrated, while also hooked into existing ERP systems like NetSuite. North American businesses exchange $18 trillion in paper checks alone each year, costing them over $550 billion in process and delays. Too often accounts receivable or collections teams are forced to manually track down customer payments via phone and email, but without an actual payment action tied to their work. Contact is made but payments are missed costing the business revenue and putting finance teams in the difficult position of balancing between cash flow management and continuing to invoice with no clear picture of capital health.
"An automated solution for receivables and collections is by far the number one thing our customers have asked for over the past 12 months," said Jeremy Almond, CEO and Co-founder of PayStand. "Rather than cobbling together a patchwork system, we built a robust automated receivables solution from the ground up that is native to our entire digital payments platform. In keeping with our core principle of removing friction from commercial payments, PayStand Automated Receivables creates a seamless, intuitive, automated collections and payment experience for corporate finance and for customers."
Finance teams have the ability to improve a digital-first customer experience by creating a modern payments and collections process. Customer experiences matter across the enterprise and with Automated Receivables PayStand enables a Venmo-like B2B payment and collections process for finance teams that helps their brand deliver an efficient, insightful, and personalized service. This enhanced customer experience then allows the revenue operations team to focus on their original job of mitigating company risk and managing capital.
PayStand Collections Features Include:
Embedded Payments: Embed payment functionality directly in all communications.
Collection Plans: Easily define and assign templated or custom collection plans depending on risk profile.
Communication Workflows: Use out-of-the-box or custom email communication workflows and assign them to your Collection Plans.
Actionable Email Reminders: Provide customers the ability to make payments directly from the reminders they receive.
Receivables Lists: See all your outstanding receivables by DSO, Collection Plan status, and Type.
PayStand Automated Receivables also communicates seamlessly with PayStand's existing ERP integrations, such as the PayStand for NetSuite SuiteApp, allowing NetSuite users to benefit from the power of automated collections.
PayStand's Payments-as-a-Service model is designed for the pace of modern business with zero-fee, instantaneous payments. Companies not only realize more efficient revenue operations through PayStand, but also avoid paying high percentage bank and card fees, eliminate reconciliation delays, and lower total cost of capital while reducing customer churn. As business and invoicing become more complex, speeding up the enterprise cash cycle is critical in order for companies to scale, maintain a competitive advantage, and grow.
"PayStand is continually making improvements to their payments platform," said Danny Koo at One Source Process, a leader in expedited document and legal services. "We're excited to now infuse the power of Receivables Automation within our existing PayStand digital payment platform to improve our A/R processes, saving time and money!"
About PayStand
PayStand is the only digital B2B payment network that digitizes the entire enterprise cash cycle. Using Blockchain and SaaS technology, PayStand's zero-fee, "Payments as a Service" model allows companies to transform their revenue operations and automate payments seamlessly and securely with predictability. Enterprises from manufacturers and distributors, to software platforms and service providers, use PayStand to create a smart billing and payment network that can digitize receivables, automate processing, reduce time-to-cash, lower transaction costs and enable new revenue. PayStand is venture backed and has been consistently recognized as one of the top innovators in enterprise financial services.
###
Tagged PayStand