Featured
CSUMB: White Shark Genome Decoded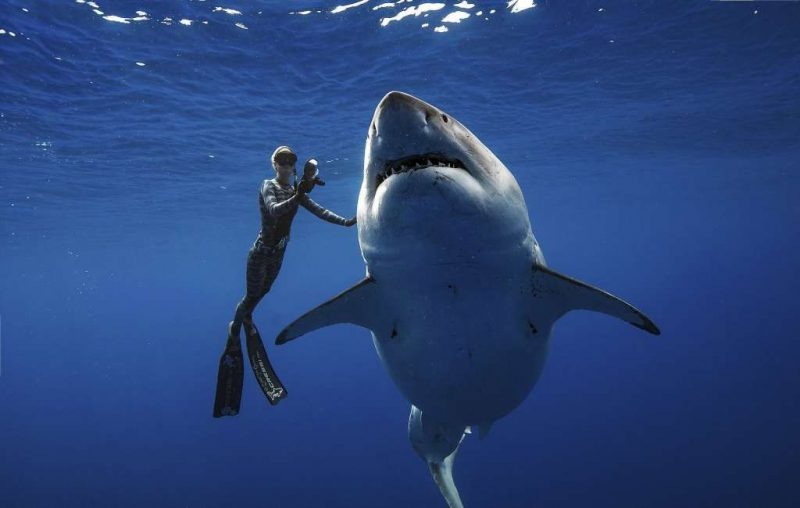 (Contributed)
March 12, 2019 — Seaside, CA
(Photo credit: Juan Oliphant)
Huge Genome Reveals Sequence Adaptations in Key Wound Healing and Genome Stability Genes Tied to Cancer Protection
An international team of researchers, that includes CSUMB School of Natural Sciences assistant professor Nathaniel Jue, has published a major scientific step to understanding the biology of the great white shark, and how it's genetic makeup may be useful in treatment of human conditions.
The research findings, published Feb. 19 in the journal Proceedings of the National Academy of Sciences, describe the first time the entire genome of the white shark has been decoded in detail, and represent a breakthrough for scientists studying evolutionary adaptations in the marine environment.
In assisting in the assembly and analysis of both its genome and transcriptome (the set of genes active in the white shark), Jue's work provided a key contribution to generating the first major genetic resources for this species.
Decoding the white shark's genome revealed not only its huge size, one-and-a-half times the size of the human genome, but also a plethora of genetic changes that could be behind the evolutionary success of large-bodied and long-lived sharks.
"Generating this genome sequence, and the predictions of all the genes and other components in it, let us study the unique genetic mechanisms that underlie the biology of this amazing animal," said Nathaniel Jue, associate professor at CSUMB's School of Natural Sciences and a co-author of the study. "Through comparisons with other species, genetic adaptations in the white sharks can help us better understand how important processes like the repair of damaged DNA, which is a key issue in cancer biology, may function in other organisms including humans."
Continue reading here: https://csumb.edu/news/white-shark-genome-decoded
###