Companies
Keenan Rice, VP of Global Alliances and Emerging Markets at Looker, Recognized as 2019 CRN Channel Chief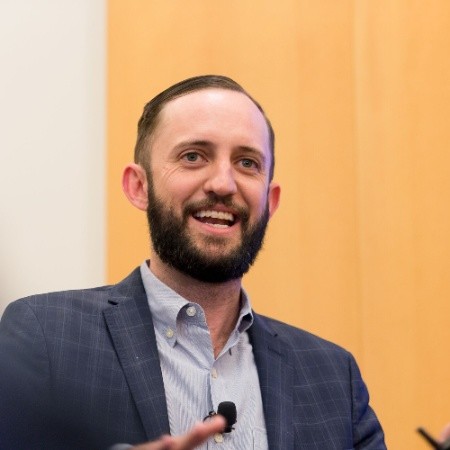 (Contributed)
February 12, 2019 — Santa Cruz, CA
(Photo above: Keenan Rice is Vice President of Global Alliances and Emerging Markets at Looker. Source: LinkedIn)
Looker today announced that CRN©, a brand of The Channel Company, has named Keenan Rice, vice president of global alliances and emerging markets at Looker, to its prestigious list of 2019 Channel Chiefs. The top IT channel leaders included on this list continually strive to drive growth and revenue in their organization through their channel partners.
Each of the 2019 Channel Chiefs has demonstrated exceptional leadership, vision, and commitment to their channel partner programs. Channel Chief honorees are selected by CRN's editorial staff as a result of their professional achievements, standing in the industry, dedication to the channel partner community, and strategies for driving future growth and innovation.
"Keenan has been core to Looker since the beginning, and under his leadership has grown our partner network from nothing to a worldwide ecosystem of over 300 technology and consulting partners," said Frank Bien, CEO of Looker. "At Looker, we built a platform for data that is designed for third-party innovation and having a robust partner network allows us to continually grow this vision at scale with companies around the world."
For over six years Keenan has led the Looker Partner Ecosystem, which is comprised of a trusted network of expert organizations that share the company's belief that access to data and insights can transform a business. Keenan built this program from the ground up most recently leading a global expansion across six regions in EMEA and a launch in Tokyo for Japanese operations. In 2018, Keenan also oversaw the launch of the Looker platform into the partner ecosystem, which provides a myriad of opportunities for partners to develop solutions and IP that helps joint customers find value more efficiently and effectively.
"Our goal is to bring together the best of technology and consulting companies so we can empower humans through the smarter use of data," said Keenan Rice, vice president of global alliances and emerging markets at Looker. "While I am honored to be recognized, I could have never come this far without my phenomenal team and remarkable partners who work together everyday to provide technologies and solutions to our customers that elevate expectations of what's possible with data."
"The individuals on CRN's 2019 Channel Chiefs list deserve special recognition for their contribution and support in the development of robust partner programs, innovative business strategies, and significant influence to the overall health of the IT channel," said Bob Skelley, CEO of The Channel Company. "We applaud each Channel Chief's remarkable record of accomplishments and look forward to following their continued success."
The 2019 CRN Channel Chiefs list, including the 50 Most Influential Channel Chiefs, is featured online at www.crn.com/channelchiefs and will appear in the February 2019 issue of CRN.
###
Tagged Looker