Companies
10 questions this Looker recruiter asks before hiring leaders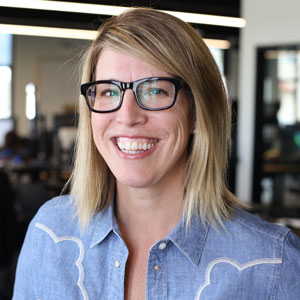 (Source: FAST Company)
February 27, 2018 — Santa Cruz, CA
(Photo above: Jen Rettig is Head of Recruiting at Looker. Source: Looker website)
Don't immediately start combing LinkedIn for executive-level candidates. Here's what one recruiting expert suggests doing instead.
Jennifer Rettig became an expert at recruiting before LinkedIn existed. As anyone who's gone searching for candidates recently knows, this is an unthinkable level of badassery. Just as Google made finding information any other way a bizarre notion, LinkedIn has done the same for recruiting. And while Rettig is of course a power user now, she brings the creativity, wit, and resourcefulness of someone who cut her teeth without it.
She started her recruiting career at Apple–first in retail and then marketing–where she was tasked with helping build the iPod product team when no such technology had ever existed. Since then, she's deepened her expertise in executive searches at Yahoo and JCPenney (reuniting with famed Apple Store creator Ron Johnson), and has now joined business intelligence leader Looker as Head of Recruiting.
That's all to say, Rettig has found candidates for every manner of role at every level of big, challenging organizations demanding nothing less than perfection. Now, she wants to share what she's learned with the startup community–where executive hires can truly make or break a company's fate. Her main thesis: You don't have to shell out for costly recruiting agency help to find the right executives for you. Instead Rettig suggests, among other things, investing your time doing a different type of research–and go deep.
Answer these questions before sourcing talent
Doing research into the type of candidate you might want for an executive role sounds obvious, but Rettig suggests a deeper variety of investigation before you even get started sourcing.
Continue reading article here: https://www.fastcompany.com/40514149/10-questions-this-former-apple-recruiter-asks-before-hiring-leaders
###
Tagged Looker