Featured
Dark Fiber Network within City of Salinas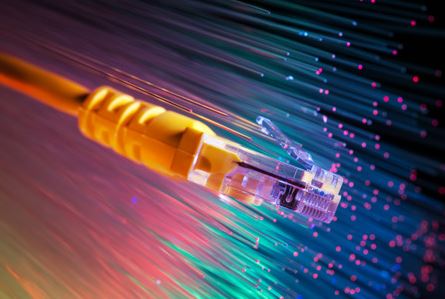 (Contributed)
February 12, 2019 — Salinas, CA
The Salinas City Council unanimously approved an Agreement with Hartnell College last week to enable the City to take the final step in its desire to create a "Dark Fiber Network" within the City of Salinas.
The Dark Fiber Network is a City-owned fiber network that has the ability to provide affordable, unlimited data services to residents and businesses that have been connected to it. The fiber can also be used to help improve City services through the use of "smart city" projects, such as connected traffic signals.
Initially the fiber will run along Alisal Street from Hartnell College to the new Public Safety Building. The City hopes that by running the fiber to the Public Safety Building could generate renewed interest in the City's long-planned Alisal Marketplace Project, a mixed-use project that is being reexamined as a part of the Alisal Vibrancy Plan and which was recently designated as a Federal Opportunity Zone. An additional expansion of the fiber network will take place as part of the repaving of Main Street, and the City is exploring options to further expand the network into additional areas of Salinas.
The Agreement with Hartnell grants the City the right to run fiber under Hartnell's campus to connect to a main fiber line located on Central Avenue, while Hartnell would receive free access to the fiber. The City plans to soon install a new fiber system running from Hartnell College the new Public Safety Building, located in the proposed Alisal Marketplace.
Mayor Joe Gunter praised the Agreement: "It is vitally important that the residents and businesses of Salinas have choices when it comes to broadband internet service. We appreciate Hartnell College's open-mindedness and willingness to work with the City on this – this is a win for the City, Hartnell, and the Salinas community."
The Agreement still must be approved by the Hartnell College Board of Trustees, which is expected to consider it in the near future.
###