Companies
ProductOps reports on supporting, mentoring, judging at CruzHacks 2019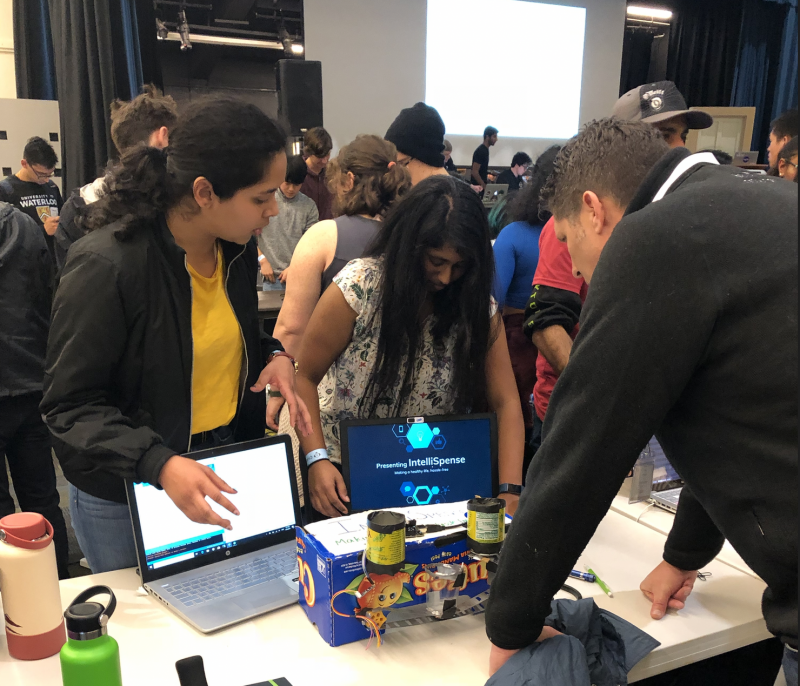 (Source: productOps blog)
January 22, 2019 — Santa Cruz, CA
(Photo above: Steve Yatson of productOps, one of the weekend's judges, checks out a prototype of a smart pill dispenser. Source: productOps blog)
CruzHacks brought together teams from all over the Bay Area and beyond on the weekend of January 18-20, 2019.
Over 600 talented young engineers packed the Stevenson Event Center on the University of California Santa Cruz campus to compete in various categories. Students entered the event with a wide range of programming talent. From first time programmers to students that have attended dozens of hackathons. Whatever their incoming experience, all students showed a strong drive to learn and apply new technical skills.
ProductOps sponsored the Best Use of Analytics for Product Improvement category donating a $300 first prize to the winner. That winner was the team of Adam Filiz, Akul Goyal, Collin Hurst and Darren Dawson all from the home team UCSC. Their project Webcast.DB scrapes video lectures uploaded by professors, identifies key points and then creates slides and keywords, enabling students to find valuable information in the lectures much more easily, as well as cross reference subjects with other lectures.
Coming in second was the team of Apoorva Peervelli, Meghna Banerjee, Namratha Prithviraj, Neha Pamidi and Nitya Davarapalli. They created TrashIt, a machine learning based mobile app that identifies household waste and tells the user whether an object is recyclable, compostable, or just landfill. Long term they wish to create a system that will do this on a greater scale without human interaction.
Continue reading here: https://blog.productops.com/cruzhacks-2019-a-success/
###
Tagged CruzHacks, Hackathon, productops