Companies
Bob Cagle: The key ingredients of a successful product launch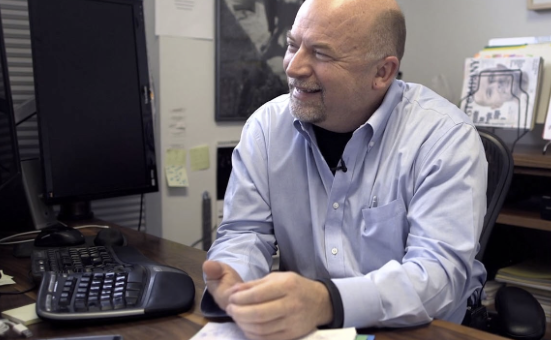 By Bob Cagle
Co-founder and CEO, productOps
September 5, 2018 — Santa Cruz, CA
(Photo above: Bob Cagle is Co-founder and CEO of productOps. Source: Medium)
Twenty-two years of experience in the trenches have not blunted Bob Cagle's natural exuberance and optimism. Bob thinks better near a whiteboard, is a wizard with Excel, and believes there is an entrepreneur in everyone.
From Waterfall to Agile, experts have grappled with various software development processes to create a predictable outcome. In my experience, no process works reliably once theory replaces practice and people are placed in the mix. People introduce all the uncontrollable variables that processes fail to consider. From the developers, architects, designers, product managers, the product owners — not to mention the management team, VCs, customers or clients that take possession of the product — everyone has an opinion about what's important. And there is no shortage of people that are keen to put their fingerprints on the success of the project. In and of itself, this involvement could be seen positively as commitment or ownership but without guidance that leads to good decision-making it's a recipe for the worst thing that can happen to any project — missing the deadline.
Don't be late
Missing a release deadline results in a long list of obvious and hidden problems. Not the least of which is overrunning the budget and missing the revenue associated with shipping on time. There's also the ever-expanding expectations of the stakeholders including the users and the press. Internally rumblings such as "Since you're already late, shouldn't you be able to add MY special feature?" might be heard. In all but the rarest of cases the market won't miss that feature. They will only remember that you were late.
Nine out of ten
We have a lot of axioms at productOps, but "nine out of ten" is likely the most common. It's better to deliver nine out of ten features on time than ten out of ten a day late. It includes a lot of assumptions, particularly on where to draw the line from the onset of the project, but as my grandfather used to say, "if it were easy, everyone would do it." Clients, both customers and users, assume that you are building the right product. There have been lots of conversations, you have asked lots of questions, and maybe you have even done the right thing and led the project with design up front rather than the continually repeated the rookie mistake of trying to "making it look pretty at the end." The advantage of leading with design is the client can see what the product might look like and actively test early iterations amongst their team or end users. But the one thing the client needs to be able to count on is that it will be released when you said it would be. They often are coordinating all kinds of product-related schedules that you cannot see; marketing, advertising PR efforts, and manufacturing and channel schedules some which may even tie into to investment tranches. The consequences of missing those deadlines could put your company out of business. Imagine failing to get your IoT product into the channel on time for the holiday season when over 40% of your annual revenue depends on that. Your competition just said, "Thanks for the lunch."
Continue reading article here: https://medium.com/productops/the-most-important-product-feature-3acbcb3005cd
###
Tagged productops