Companies
Women on Top in Tech – Suzanne Wouk, CEO and co-founder of SellHound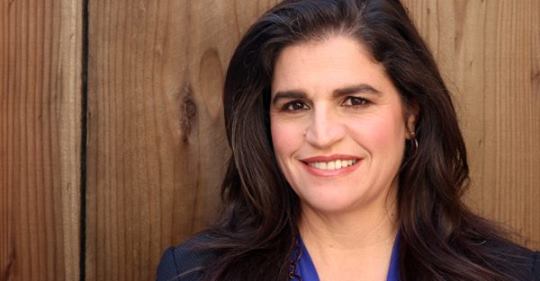 By Marion Neubronner
Asian Entrepreneur
(Photo above: Suzanne Wouk, CEO and co-founder of SellHound. Credit: Jules Holdsworth Photography)
December 5, 2018 — Santa Cruz, CA
(Women on Top in Tech is a series about Women Founders, CEOs, and Leaders in technology. It aims to amplify and bring to the fore diversity in leadership in technology.)
Suzanne Wouk is the CEO and co-founder of SellHound. She has long been involved in the reselling space, as she navigated eBay when it was a little-known site called AuctionWeb. She has built two companies, leading teams of engineers, contractors, marketers, and strategists to deliver innovative technology solutions that break down online selling barriers, with the ultimate goal of solving the problem of stuff.
---
What makes you do what you do?
Since my teens, I have thought about the story of stuff: where it comes from, how we treat it, and how we dispose of it. While pursuing a degree at UCLA as well as working as an actor and screenwriter in Hollywood, I spent my spare time urban picking at thrift stores and reselling items at a local antique mall. It was the late 90's and I also started selling stuff on a little website called AuctionWeb. AuctionWeb later changed its name to eBay and I have now been selling on eBay for over 20 years! Selling used stuff online is an important way to give old stuff a new life without throwing it away. My ethos is to recycle, re-use or re-sell whenever we can in order to be as responsible as possible with the resources we have. Reselling items is also commercially a very hot industry as new second-hand marketplaces pop up continuously and are receiving billions in funding (think Poshmark, Letgo, Facebook Marketplace etc.)
How did you rise in the industry you are in?
I've had lots of ideas about how to improve selling online. I attended The Founder's Institute to incubate my idea and In 2012 I founded SnapPost, an eBay selling app where we successfully listed 30,000 items for sellers and enjoyed a rabidly enthusiastic user base. SnapPost was acquired and the entity that acquired it eventually shut it down. I have since taken my idea of SnapPost and added lots of technology in order for it to scale. My new company SellHound recently acquired back all the SnapPost assets. I and my team are now finally building the exact product needed by online resellers today.
Why did you take on this role/start this startup especially since this is perhaps a stretch or challenge for you (or viewed as one since you are not the usual leadership demographics)?
Continue reading here: http://www.asianentrepreneur.org/women-on-top-in-tech-suzanne-wouk-ceo-and-co-founder-of-sellhound/
###
Tagged SellHound