Companies
PayStand Releases SuiteApp Integration To Extend Best-In-Class Payment Functionality Within NetSuite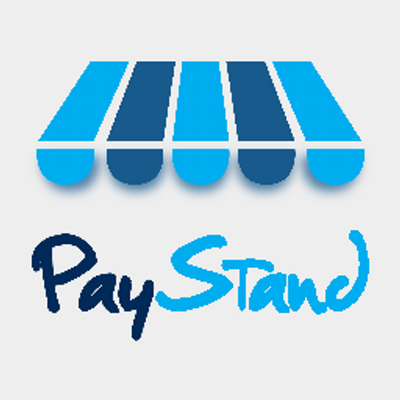 (Source: PRweb.com)
October 25, 2018 — Scotts Valley, CA
Company Delivers One-Click-Simplicity to Handle Enterprise Cash Cycle
PayStand, the B2B payment platform for the future of commerce, today announced the next generation of its SuiteApp integration, delivering all-in-one electronic payment functionality within NetSuite for companies of all sizes. North American businesses exchange $18 trillion in paper checks alone each year, costing them over $550 billion in process and delays, while more than half of all commercial payments globally are still paper check. PayStand together with NetSuite gives businesses a next-generation platform that automates the entire enterprise cash cycle.
"PayStand is automating the enterprise cash cycle — from invoicing to reconciliation — and our seamless integration with NetSuite allows growing companies to get their money faster, cheaper, and more efficiently," said Jeremy Almond, CEO, PayStand. "While most other core enterprise systems like CRM and ERP have moved to the cloud, commercial payments has remained largely manual even in today's digital era. PayStand continues to offer unprecedented ease of invoicing and payment through our Payments-as-a-Service technology."
PayStand's industry-leading SuiteApp extends the full feature set of the PayStand platform directly into NetSuite, bringing businesses the power of automation to the entire Accounts Receivable flow. PayStand for NetSuite users have the ability to automate invoicing, accept multiple payment methods, and automatically reconcile transactions in real-time — all without ever leaving NetSuite — with complete control over branding of their customers' payment experience. This allows businesses of all sizes to grow faster without the constraints and complexity of managing multiple payment systems and labor-intensive processes.
PayStand offers unrivaled functionality for NetSuite users, including:
Smart-Invoicing and One-Click Sales Orders: Accept Bank (ACH, SmartACH/eCheck) and Card (debit, credit) payments directly in any invoice or sales order from within NetSuite. View and manage payments to all current and open items.
Summary Collections: Send summary invoices and give customers the flexibility to pay one or multiple invoices directly.
Native Virtual Terminal: Affect remittance to any invoice from within the NetSuite dashboard using either stored payment methods or via phone by authorized staff. No additional tools necessary.
Fund on File: Tokenize and securely store customer payment information in PayStand's encrypted dashboard to conveniently re-charge customers according to payment schedules.
Key Branding and Templates: Keep customers engaged by fully branding the checkout experience, including invoices, emails, and more.
Subsidiary Support in OneWorld: Extend payments to all OneWorld subsidiaries, with full functionality and integrated payment processing.
Multi-Currency Support: Create invoices in any OneWorld product, receiving Card payments from any currency — automatically exchanged to any U.S. or Canadian bank account.
PayStand's Payments-as-a-Service model is designed for the pace of modern business. Companies not only realize more efficient operations through PayStand, but also avoid paying high percentage bank and card fees, eliminate reconciliation delays, and lower total cost of capital while reducing customer churn. As business and invoicing become more complex, speeding up the enterprise cash cycle is critical in order for companies to scale, maintain a competitive advantage, and grow.
As the fastest growing ERP system worldwide, NetSuite is used in many high-growth companies. Vets First Choice (VFC), a leading provider of technology-enabled healthcare services for companion and equine veterinary practitioners, uses both NetSuite and PayStand together. VFC has a highly complex, high-volume billing and invoicing process across its business lines. In the lead up to their recently announced merger and upcoming public company filing, the company needed a payment solution that solved the complexity of their current billing processes while simultaneously unlocking operational efficiencies and allowing the new company to scale.
"Vets First Choice needed a B2B payment solution that would complement our business model. In Finance, we need to both support and facilitate the Company's long-term growth goals," says Kristen Parisien, Reporting and Accounting Manager at Vets First Choice. "PayStand allows us to free up resources, reduce costs, and expedite payment with real-time posting of transactions. We appreciate the intuitive nature of the solution, and its seamless integration with NetSuite gives us the ability to scale and grow with confidence that our Accounts Receivable process is equipped to handle the pace of our business."
Choozle – a digital advertising startup based in Denver, CO – has been on a high-growth trajectory since their founding in 2012. As their financial processes became more complex, they chose NetSuite as their ERP system of record. PayStand provided Choozle a seamless, end-to-end payments experience while integrating smoothly into their Accounts Receivable workflow.
"PayStand has allowed Choozle to automate and optimize the way we send out invoices and collect payments on a monthly basis," says AJ Heffernan, Director of Finance and Operations at Choozle. "We are a product-driven company and take pride in delivering easy and simple solutions to our customers, even when billing. PayStand's product, service, and ease of use aligns with how Choozle likes to operate and we could not be happier with PayStand as our preferred AR provider."
The PayStand for NetSuite SuiteApp is available for download in the SuiteApp Marketplace. To learn more about PayStand and NetSuite, visit our integrations page.
About PayStand
PayStand's mission is to use modern Internet, Blockchain and SaaS technologies to transform B2B payments. PayStand's revolutionary "Payments as a Service" model creates a smart billing and payment network that can digitize receivables, automate processing, reduce time-to-cash, lower transaction costs and enable new revenue. Enterprises from manufacturers and distributors, to software platforms and service providers, use PayStand to integrate digital payments into their invoices, ERP billing systems and applications. PayStand is venture backed and has been consistently recognized as one of the top innovators in enterprise financial services.
###
Tagged PayStand