Companies
The Journey to Zero: How Paystand is Changing B2B Payments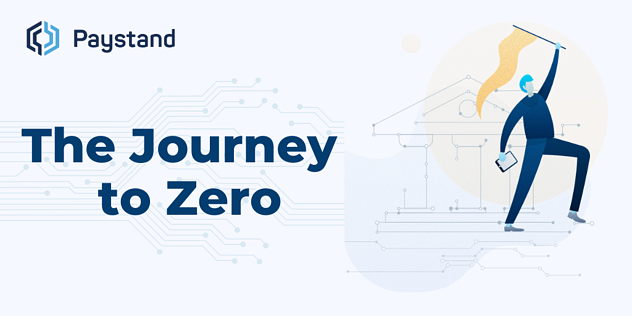 By Daniella Bourguetts, Paystand
February 4, 2021 — Scotts Valley, CA
Over 200,000 businesses are now paying over the Paystand Bank Network … Let's take a look at several significant features and benefits of the Journey to Zero. 
Of the myriad problems facing businesses today, one over-arching challenge dominates all else: the B2B financial system remains essentially unchanged since the middle of the 20th century. At its core exists a fee-based transaction model for payments that no longer meets the needs of modern, digital-first businesses.
The DNA of the enterprise has gone digital. Yet, the lifeblood of a company — Finance and Revenue — remain saddled with pre-internet process and systems. It's no wonder businesses are scrambling to change and why finance teams are often seen as the bottleneck in company growth. That must change.
Today's payment infrastructure was built with archaic principles and pre-internet vision, using a model that counts on intermediaries and gatekeepers who profit from charging fees to move money from one company to another. It's basically covering an old system in a digital coat that complicates matters further by adding extra steps to the process in a platform with little visibility.
Finance teams in every business are trusted with crucial tasks for the company's survival: managing revenue, handling accounts receivables for steady cash flow, watching expenses, and keeping the company operating smoothly. However, they have to deal with all sorts of obstacles, such as highly manual processes prone to error, which lead to failed payments and hours of wasted time on data entry. In fact, the average business loses up to 25% of revenue due to poor billing and collections practices.

The industry needs to do better. We must improve the payment infrastructure, experience, and business model for the sake of the entire B2B economy.
A New Approach: Payments-As-A-Service
These huge inefficiencies in the financial system were the genesis of Paystand's Payments-as-a-service-model (Paas).
Continue reading here: https://www.paystand.com/blog/b2b-payments-are-changing-journey-to-zero
###
Tagged PayStand