Companies
PayStand Expands Operations to Mexico With New Office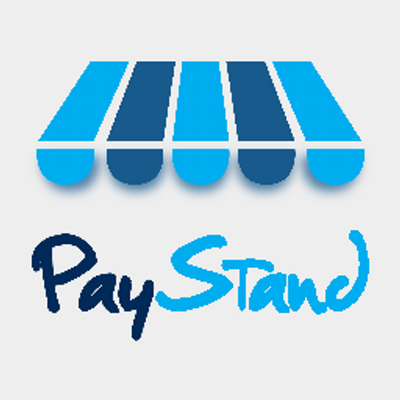 By Mark Fisher
PayStand
October 18, 2018 — Scotts Valley and Guadalajara, Mexico
PayStand, the B2B payment platform for the future of commerce, today announced the opening of a new office located in Guadalajara, Mexico. The expansion bolsters PayStand's continued focus to deliver the most robust digital payment network for businesses and also positions the company to solve significant challenges in global payments by drawing on a diverse and experienced team. North American businesses exchange $18 trillion in paper checks alone each year, costing them over $550 billion in process and delays, while more than half of all commercial payments globally are still paper check.
PayStand opens its Mexico office amid two globalizing business trends that affect growth. First, in order to build next-generation software for a truly global financial marketplace, companies must expand and participate in global technology communities. Second, as businesses have become increasingly global in customers and supply chain, both domestic and cross-border payments continue to be inefficient, expensive, and a source of stress on corporate growth. PayStand sits at the intersection of these two trends and is ultimately focused on solving these types of payment problems in banking.
"PayStand is building a first class technical team in Guadalajara to leverage the city's booming technology offering in both human talent and infrastructure," said Omar Baqueiro, Head of PayStand Operations in Mexico. "For several years now, Guadalajara has grown its presence in the global technology ecosystem. The concentration of technology companies here make the city a source of experienced talent within Mexico. Moreover, Guadalajara has a high number of universities that offer advanced degrees, creating a deep reservoir of talented candidates."
PayStand's Mexico operations are located in Guadalajara at the Mutuo Coworking space — a center for emerging and high-growth technology companies in Mexico. The company plans to hire across all departments in the next 12 months, with a focus on software development, operations, and customer success.
In addition to expanding its operations, PayStand has also partnered with StartupGDL, a local, established technology and community organization that helps companies tap into Guadalajara's rich engineering talent pool. "Guadalajara has really emerged as one of the most unique and leading technology hubs in Mexico," said Cindy Blanco, Managing Director of StartupGDL. "StartupGDL's mission is to ensure the Guadalajara technology community is engaged with companies like PayStand as they accelerate their growth across North America, while also reinvesting in the region to drive further development and economic success."
Streamlining B2B payments through automation using Blockchain and secure, cloud-based technology represents the future of how businesses will transact, both domestically and on a global scale. PayStand empowers companies to up-level their existing payments processes and is ushering in a modern infrastructure to define the future of the entire commercial payments lifecycle. The scale of global economies and opportunity to disrupt traditional commercial banking practices has also increased venture capital from around the world.
"Our core investment principle is to partner with US and LatAm-based companies building disruptive technologies that could be applied anywhere in the world," said Roman Leal, Managing Partner, LEAP Global Partners, and PayStand investor. "PayStand is part of an elite group of startups that are increasingly bridging the Silicon Valley and Guadalajara ecosystems. We believe this bodes well not just for the fintech industry, but also the long-term health of the US-Mexico cross-border entrepreneurial ecosystem."
To learn more, contact PayStand.
About PayStand
PayStand's mission is to use modern Internet, Blockchain and SaaS technologies to transform B2B payments. PayStand's revolutionary "Payments as a Service" model creates a smart billing and payment network that can digitize receivables, automate processing, reduce time-to-cash, lower transaction costs and enable new revenue. Enterprises from manufacturers and distributors, to software platforms and service providers use PayStand's flexible platform to integrate digital payments into their invoices, ERP billing systems and applications. PayStand is venture backed and has been consistently recognized as one of the top innovators in enterprise financial services.
About StartupGDL
StartupGDL is an organization based in Guadalajara, focused on the intersection between high tech jobs, startup growth, and economic development.
###
Tagged PayStand