Companies
Looker Unveils Looker 6: The Modern Platform for Data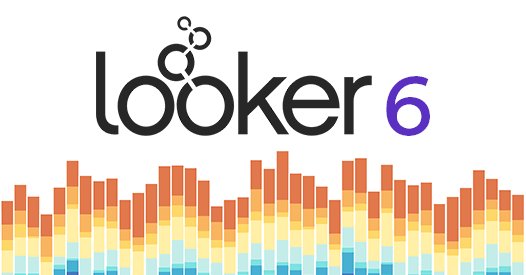 (Contributed)
October 10, 2018 — Santa Cruz, CA
Strengthens enterprise capabilities, introduces purpose-built applications, updates developer tools and readies localization for additional markets to drive global expansion
Today at JOIN 2018, Looker's annual conference for data professionals, the company announced the latest major release to the Looker platform –  Looker 6. Built for the modern enterprise, Looker6 is designed to be a unified and extensible platform for data that flexes and scales to the ever-changing needs of business.
"Early on Looker built its BI application to solve the issues of access to accurate, timely business data at scale that were the result of decades of either inflexible solutions or constrained tools," said Frank Bien, CEO of Looker. "Today, data is the lifeblood of organizations and users want to do more than just look at data; they want to work in it. To achieve that, companies need a data platform with a scalable and extensible architecture. Looker 6 is the next evolution of our platform – designed for those building the next generation of data applications and analytic workflows."
"Organizations that deploy Looker and Snowflake get deeper insights from all their data by all their users – something not possible with legacy analytics and data warehouse solutions," said Walter Aldana, VP of Alliances at Snowflake. "Cloud-built solutions like ours deliver the power, concurrency and near-infinite scalability needed to enable data-driven organizations. With Looker 6, our joint customers will be able to advance their businesses and better serve their customers with decisions based on data."
Meet Looker 6

Looker 6 is designed to flex and scale as needs for information change and expand. It allows companies to focus on their competitive edge and growth, not maintenance or deployment. It continues to build upon Looker's widely-adopted BI application and adds stronger enterprise-class features, enhanced tools and powerful department specific plug-and-play applications. Looker 6 empowers users to access, analyze and then take action on the specific data they need. The new features in Looker 6 announced today are:
Looker for Digital Marketing: Designed specifically for the individual needs of the digital marketer, Looker's application for digital marketing eliminates data isolation by providing valuable, cross-channel insights to help optimize performance across the company's most important marketing channels.
Looker for Web Analytics: Looker's application for web analytics will provide a friendly interface with simple link sharing to allow for easy collaboration around data from Google Analytics 360. Equipped with powerful filtering and drilling capabilities, teams can dig into the row-level details they need to get better answers.
Freedom to Develop: Looker 6 will deliver a new suite of development tools for data analysts. Putting software developer tools into the hands of data analysts allows them to become more efficient and collaborative at scale. This new suite of tools includes foldering, importing work from other people, and an expanded set of permissioning options around model development.
Enterprise Security: The new Encryption Key Management architecture is designed to provide enterprise-class procedures to create an even more secure data platform. This industry-standard key management service and encryption practice is designed to ensure that encrypted data at-rest and in-transit is secure. It also paves the way for Looker to include additional encryption algorithms.
Certified: New enterprise security compliance certifications including SOC2 Type II are now available upon request.
Explore On-The-Fly: New Custom Fields provide greater on-the-fly exploration capabilities to discover new insights.
Localization: Beginning in 2019, Looker is planning to localize the application and data modeling to Japanese, French and German to lay the groundwork for accelerated global expansion.
Visualizations: The more refined visualizations enhancements let you go even further faster by providing smarter defaults and better application of color plus. The extensibility and customization features of Looker 6 can be fully interactive, providing users with simple ways to discover new insights.
Other capabilities coming in Looker 6 are more powerful scheduling and alerting, increased customization and better administrative visibility into usage activity.
"Due to the uniqueness of Indiegogo's platform, integrating all of our client's data on one social media dashboard, not to mention aggregating it with data from our platform, has always been a pain point for us," said Emily Lee, Marketing Strategy and Operations Manager at Indiegogo. "By participating in the beta, we've seen the potential for Looker's new application for digital marketing analytics to bring all that data together to help us effortlessly visualize, analyze and maximize the impact of our ads. We see Looker and this application as a valuable tool not only internally, but potentially externally as well."
Availability
New Looker 6 features will begin rolling out over the next month. Looker applications are currently in beta and will be generally available in early 2019.
###
Tagged Looker