Companies
TechRaising Meetup: How Big Data Is Changing Your Business on Dec 9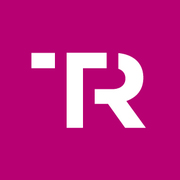 (contributed)
Tech Raising Meetup
Tuesday, December 9, 2014, 6:30pm
NextSpace
Join Colin Zima, Chief Analytic Officer at Looker, for an insightful discussion of Big Data and Business intelligence.
Colin's talk with cover the state of big data and business intelligence, and the current opportunities and challenges these pose businesses of all sizes. He may even share some first hand examples from his experiences growing PrimaTable, Hotel Tonight, and of course, Looker.
Colin Zima is the Chief Analytics Officer at Looker, where he helps businesses make better decisions with data. Prior to Looker, Colin served as the Director of Data Science and Business Intelligence at HotelTonight, which he joined through the acquisition of his start-up, PrimaTable. Prior to founding PrimaTable, Colin spent several years as a statistician at Google in search ranking.
Doors open at 6:30pm and Colin's presentation will begin around 7pm
For more information and to RSVP: http://www.meetup.com/Santa-Cruz-TechRaising/events/213532172/
###
Tagged Looker, TechRaising