Companies
Inboard's smart new e-scooter is really going places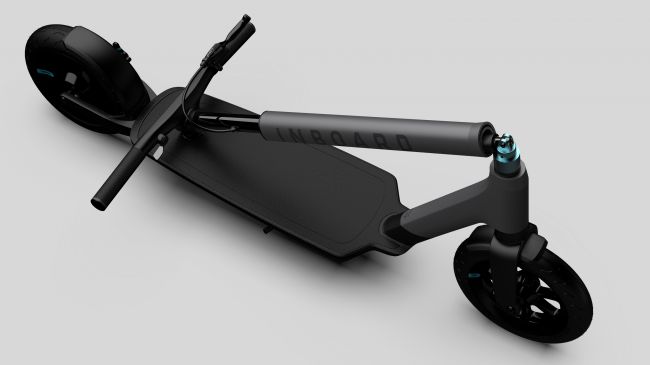 By Rob Clymo
World of Tech
October 9, 2018 — Santa Cruz, CA
Scooters have been around for ages but, a bit like cars, they're going electric and California-based Inboard Technology is bringing what it thinks is the world's most advanced electric scooter to the party. Inboard has been designing and building skateboards and scooters for a couple of years, so it's already well established in the one-time niche two-wheeled marketplace. Now though, with its Glider Electric Scooter, the Santa Cruz company wants to revolutionize the way all of us get from A to B.
The Glider certainly isn't a kids' toy, and it comes with a specification that'll have technology fans drooling with excitement. In fact, after securing $8 million in funding, Inboard reckons it could be the biggest scooter release ever seen. It's certainly got plenty going for it. There's a swappable battery, regenerative braking, beefy tyres and running LED lights. Safety, reliability and ease of use were all at the core of putting this project together and, judging from the end result, Inboard looks like it's been successful.
Solving the commuter crisis
Inboard Technology was founded back in 2016 by entrepreneur and kiteboarder Ryan Evans, along with aerospace engineer and kiteboarder Theo Cerboneschi, and from day one its mission has always been to provide a greener solution to the universal problem of urban commuting. Its flagship product, the M1 Electric Skateboard, was released a couple of years ago and was the most advanced e-board deck ever. It featured integrated electronics, a swappable battery and dual in-wheel motors.
"We are always thinking of innovative ways to alleviate congestion in cities," says Erik Joule, general manager of Inboard, homing in on the company ethos. "As some of us live in LA we have been right at the epicenter of the movement and have been inspired by the inventiveness of individuals to find a way around the traffic. Scooters started to become pervasive on the streets and we were intrigued and did a lot of consumer empathy work to truly understand the viability of the form factor."
Continue reading article here: https://www.techradar.com/news/inboards-smart-new-e-scooter-is-really-going-places
###
Tagged Inboard Technology