Companies
Fast Co: A Skateboard Startup's Radical Ambition: Disrupting Urban Transit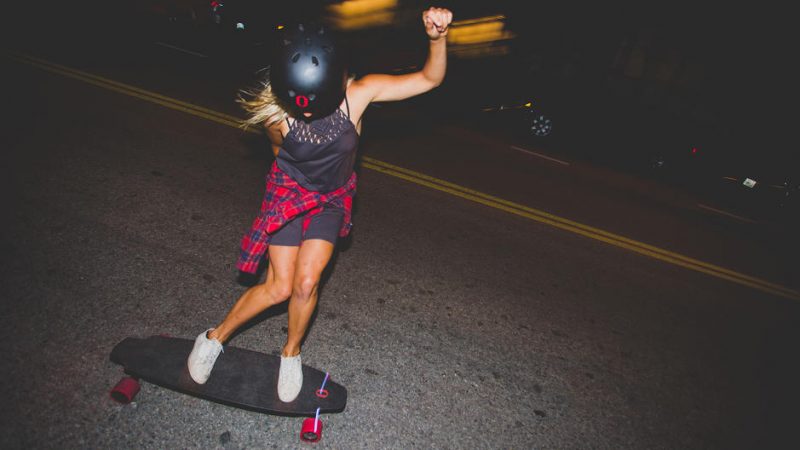 By Jody Berger
Fast Company
February 2, 2017 — Santa Cruz, CA
Santa Cruz-based Inboard sees a future beyond rich skaters, where it's the Tesla of rideables and skateboards solve the "last-mile problem."
Two types of technologists bump into each other in Santa Cruz, California. One group made fortunes in Silicon Valley before moving 45 miles over the mountains to raise kids or surf or generally enjoy life in the sleepy beach town. The other type are guys who want to skip the Palo Alto part and launch their startups right where they want to live.
Ryan Evans, the 32-year-old CEO of an electric skateboard company called Inboard Technology, belongs to the second group. A former competitive kiteboarder, he commutes to work on his company's first product, the M1, and envisions a future where commuters all over the world do the same.
To get there, he needs support from potential investors who tend to be guys in that first group. (They're rarely the type to skateboard to work.)
When Toby Corey, a president of global sales at SolarCity, the solar panel maker recently acquired by Tesla, called to see if Evans wanted to surf, there was only one answer. It was the end of a busy Friday at the end of a busy week and there was no swell and no waves anywhere in Santa Cruz County. Still, the answer was yes.
"I would go paddle out into a swamp if that's what he wanted to do," Evans told his cofounder, Inboard's chief tech officer, Theo Cerboneschi. "If he said, 'I'm thinking about building sandcastles on the beach, wanna come?' I'm there. No question."
Cerboneschi, another former competitive kiteboarder, declined an invite to join the waveless surf session and went back to his computer, where he continually refines the product he started on his balcony as a college freshman in Southern California. Dozens of iterations later, the electric board is the first of what the Inboard team hopes will become a full line of personal mobility devices that may include scooters and wheelchairs. "Our grandiose vision probably four or five years from now is to have different form factors that meet everybody's needs," Evans says.
Evans grew up in Chicago and Cerboneschi in Annecy, France, near the Swiss border. The two met through a kiteboarding company where Evans ran North American sales and Cerboneschi was a sponsored rider. Cerboneschi, 25, moved to the U.S. to study engineering when he was 18. During his first year, his bike was stolen, so he started skateboarding to class but hated showing up sweaty. An early fan of drone technology, he experimented with inserting a drone motor into a skateboard wheel and rode his creation to school.
Continue reading article here: https://www.fastcompany.com/3066832/fast-cities/inboard-electric-skateboard-disrupting-urban-transportation
###
Tagged Inboard Technology