Companies
Urban Electromobility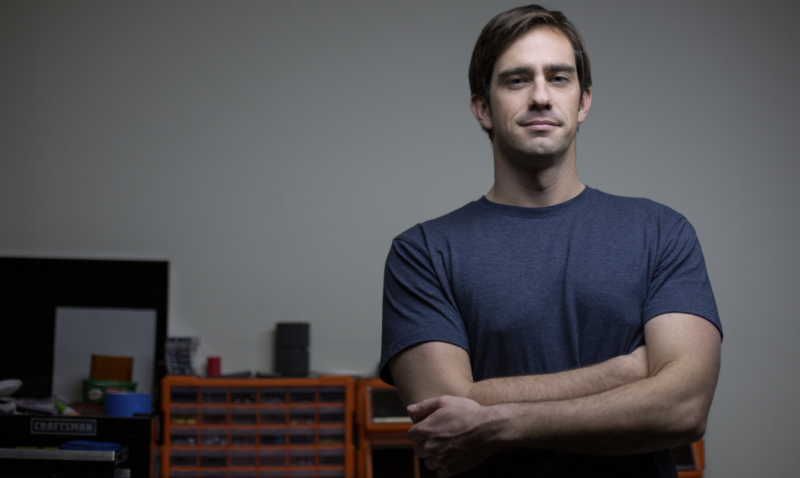 By Ji-Hun Kim and David Lutke
Smart Magazine
March 16, 2017 — Santa Cruz, CA
(Photo above: Ryan Evans is co-founder of Inboard Technology. Source: Smart Magazine)
Mobility used to mean cars, trains and bikes. Ryan Evans wants to change that – with an electric skateboard. The CEO and co-founder of Inboard Technology wants to bring electromobility to the sidewalk. This week at the house of smart in Austin, he previews the impact of electric rideables on urban mobility.
What is your mission with Inboard?
Ryan Evans: Our mission is to empower people to have the freedom of mobility at any time. In an urban area, that's very important. With our lightweight electric rideable, the M1, you have the ability and freedom of movement whenever you need it.
Where do you see the biggest impact potential of your product?
Ryan Evans: In a large city, you have two main transportation options. On one hand, the public transportation system – which is pretty slow and inefficient. On the other hand, your car. With the M1, we created intermodal transportation. With this super lightweight skateboard, we provide a valuable, efficient solution that gives you a more personal way of getting around the city – it connects you to all available transportation methods.
Please explain this concept of connecting!
Ryan Evans: The rideable becomes the connector and expands your reach – whether you want to catch a train, a bus or go to a carsharing ride parked a few blocks away. It puts you in touch with all these conventional transportation systems. This is the special sauce. Lightweight is the way to go: A bike would be too large or too heavy. We made the electric rideable compact and portable. Think iPod: great design with huge impact – and you can carry it with you. Only this product enables you to commute with 20 miles per hour in the city. This makes a difference.
Continue reading article here: http://www.smart-magazine.com/en/inboard-urban-electromobility/
###
Tagged Inboard Technology, Ryan Evans