Companies
ETR awarded 'CS For All' NSF Grant – Cabrillo College, Digital NEST, Pajaro Valley Unified School District to Receive Funding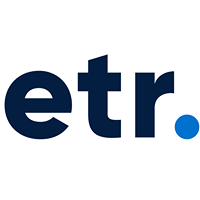 (Contributed)
October 2, 2018 — Aptos, CA
ETR Awarded National Science Foundation Grant of $999,737 – Cabrillo College, Digital NEST and Pajaro Valley Unified School District to Receive Funding
'CS For All' Grant to Establish Computer Science and Computational Thinking Pathways for K-14 Students in South Santa Cruz County
Cabrillo College, Digital NEST and the Pajaro Valley Unified School District (PVUSD) announce that they are sub-grantees of a National Science Foundation (NSF) 'Computer Science for All' grant in the amount of $999,737 awarded to Education, Training, Research (ETR). It is a three-year grant award, starting on October 1, 2018 and ending September 30, 2021.
The project, entitled "A Coordinated, Cross-Institutional Career and Technical Education Cybersecurity Pathway" will provide high school and college students with the opportunity and support to participate in computer science (CS) and computer and information systems (CIS) education. The grant builds on existing partnerships between ETR, Cabrillo College, Digital NEST and PVUSD that foster the research and development needed to bring computing experiences to more students.
This grant will provide the resources to develop a more seamless and aligned Information, Communications and Technology (ICT) pathway from South Santa Cruz County high schools (Pajaro Valley High School, Renaissance and Watsonville High School) into Cabrillo College.
"Having well established Career and Technical Education (CTE) pathways is a priority area at Pajaro Valley Unified School District," said Dr. Michelle Rodriguez, Superintendent, PVUSD. "Linked Pathways supports our ability for students to have authentic learning that includes internships, certification, and dual enrollment. This program will help ensure that our students are college and career ready."
"Research from Lopez & Fry demonstrates that while Latinos make up 19% of all U.S. college students ages 18- 24, they earn only 6% of Computer Science bachelor's degrees," said Gerlinde Brady, Dean of Career Technical Education at Cabrillo College. "Offering CS and CIS pathways to dual-enrolled high school students who earn college credit while in high school will increase their likelihood of enrolling in college and becoming CS and CIS majors."
Program activities will include coordination between Cabrillo College and PVUSD high school instructors on curriculum development and alignment, delivery of dual enrollment courses, and coordination of extra- curricular activities with Digital NEST, including after-school programs, student club activities and competitions, summer camps, and field trips to employers. The grant will also provide resources for student support services such as counseling, faculty advising, peer mentoring, supplemental instruction, and student performance evaluation.
"The (Linked Pathways) Digital Media Crew (DMC) program is the product of three forward-thinking organizations collaborating and innovating within the current education system," said Steve Bean, Enterprise Director at Digital NEST. "DMC is the first example of how, working together, PVUSD, Cabrillo and Digital NEST are giving the talented, hardworking youth of Watsonville a program in which they can simultaneously: 1) get their high school diplomas, 2) earn college credit during high school and 3) train in professional skills for a digital career."
There will be regular data collection and analysis to monitor student movement along the pathway and guide continuous refinement. These activities will be driven by a developing research-practice partnership to ensure that the results are relevant to local needs and national research questions.
"This grant not only brings resources to support STEM education in Santa Cruz County, it will also generate data that can inform national conversations about how to bring Computer and Information Systems experiences to all students," said Jill Denner, Senior Research Scientist at ETR.
About ETR
ETR is a non-profit organization that advances equity in health and education by doing applied research and creating solutions to social problems. A major ETR focus is equity and inclusion in STEM fields. Since 2002, staff at ETR have developed and studied strategies for engaging members of underrepresented groups in computing fields across grades 3-14. NSF has funded 20 separate grants to ETR in this area, resulting in more than 30 publications and several curricula and toolkits. ETR is also a leader in capacity-building for educators in schools and community-based organizations, and regularly serves in an evaluation and/or advisory capacity for projects that focus on computational thinking, STEM, and reaching youth from underrepresented groups.
About Cabrillo College:
Cabrillo College is a leading California community college serving Santa Cruz County with locations in Aptos, Scotts Valley and Watsonville. It is ranked #1 in transfers to UC Santa Cruz. Founded in 1959, the college offers over 100 academic and career technical education programs that serve multiple educational goals such as A.A. and A.S. degrees, certificates of achievement, skills certificates, transfer to 4-year institutions or for lifelong learning and personal enrichment. With a commitment to quality and equity, we connect all learners to pathways that propel them from where they are to where they aspire to be, including: academic, personal, and career growth.
About Digital NEST:
Digital NEST provides access to technology and career training to youth and young adults (high school -24) in underserved communities. The NEST stimulates economic development, ending the cycle of low-wage jobs, by preparing members to succeed in tech and other well-paying industries. Digital NEST supports local enterprises and nonprofits by providing affordable tech services by youth-in-training, and by teaching youth the skills that meet workforce needs. Through its strong, positive peer culture and innovative training programs, Digital NEST enables youth to discover new skills, passions, and pathways to success in higher education and careers in the digital economy. Digital NEST currently has state-of-the-art collaborative workspaces in Watsonville and Salinas, CA.
About Pajaro Valley Unified School District:
Pajaro Valley Unified School District is dedicated to creating educational equity for students, families and communities we serve. PVUSD serves 20,740 students: 82% are Latino, 16% are White, 68% are English Language learners, and 78% qualify for free or reduced lunch programs. The district has sixteen elementary schools, six middle/junior high schools, three comprehensive high schools and eight charter/alternative schools. Administration, Classified and Certificated Staff are dedicated to ensuring that all of our students can reach their greatness. At the center of our Target for Student Success is the belief that our students must leave our schools college and career ready.
###
Tagged Cabrillo College, Digital Nest, ETR, Pajaro Valley Unified School District