Companies
Joby Aviation backs out of Davenport Cemex plant plans in favor of Marina airport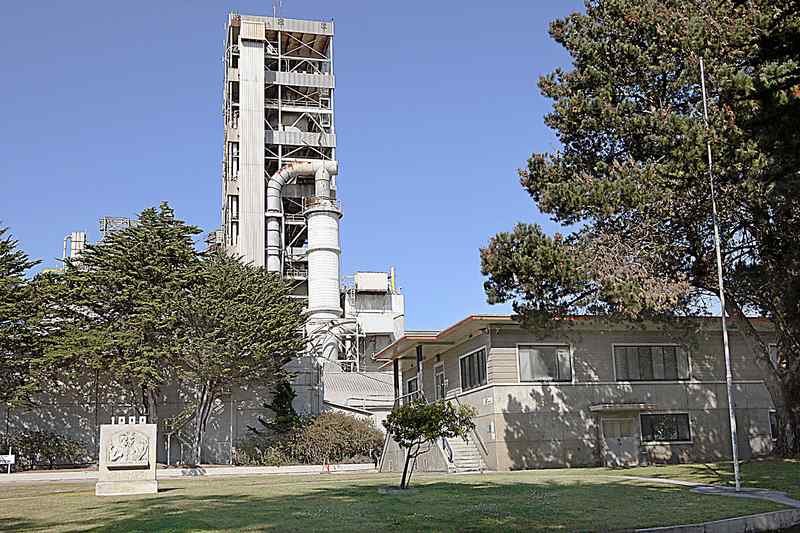 By Nocholas Ibarra
Santa Cruz Sentinel
August 15, 2018 — Davenport, CA
(Photo above: Joby Aviation of Bonny Doon has backed out of plans to move their operation to the Cemex plant in Davenport. Credit: Dan Coyro — Santa Cruz Sentinel)
A plan for the shuttered cement plant that looms above the small North Coast town of Davenport now appears unlikely to get off the ground.
Personal-aircraft startup Joby Aviation is no longer planning to move its production to part of the empty 104-acre Cemex site, founder and CEO JoeBen Bevirt confirmed Monday. Instead, the company is in talks with the city of Marina to open a new production facility at the Marina Municipal Airport early in 2019.
But the North Coast local said he remains hopeful to open a smaller-scale facility at the former Cemex plant in the future.
"I want to find a use for that site that's really good for the community and I think there's a path forward there, but it will take a little time," Bevirt said in an interview with the Sentinel.
Continue reading article here: http://www.santacruzsentinel.com/business/20180813/joby-aviation-backs-out-of-davenport-cemex-plant-plans-in-favor-of-marina-airport
###
Tagged Joby Aviation