Companies
Ganaz, GroGuru Wins $500,000 in Seed Funding to Develop Automation to Help Relieve Ag Labor Woes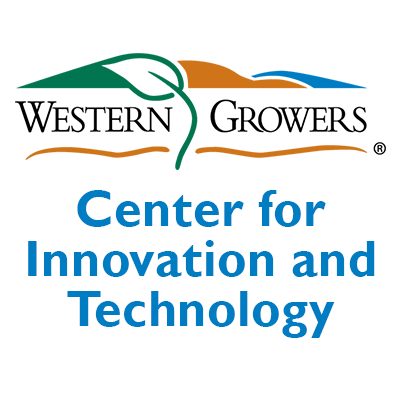 (Contributed)
June 27, 2018 — Salinas, CA
Answering the call to help solve agriculture's severe labor shortage, Western Growers and Radicle Growth today awarded Ganaz and GroGuru each with $250,000 in seed funding to advance their automation technology.
"The labor shortage in agriculture has reached a critical stage, and without legislation for workable ag immigration reform, we need to be proactive in accelerating the development of technology if we want to continue to have a nutritious and uninterrupted domestic food supply," said Tom Nassif, president and CEO of Western Growers. "Investing in innovative companies such as Ganaz and GroGuru and providing them with the resources needed to bring their technology to market is one step closer to reaching our goal of keeping agriculture viable in this country."
Ganaz, who lets farms recruit farmworkers with a few taps from their smartphone, and GroGuru, who offers a precision soil and irrigation monitoring system, participated in the Radicle Automation Challenge where the startups faced off against two other companies specializing in improving on-farm efficiencies. They won the favor of the judges during the live pitch session and each walked away with $250,000 in investment capital, as well as exclusive access to farm acreage to pilot their technology.
"The vision Ganaz and GroGuru demonstrated was incredibly impressive, and they both have all the winning elements needed to succeed in the agtech arena and help farmers tackle ongoing labor issues—a strong management team, an innovative technology and a keen focus on the customer," said Kirk Haney, competition judge and Radicle Growth CEO and managing partner. "It is crucial that we work together to support emerging agtech companies like Ganaz and GroGuru, who will play a role in shaping the future of food."
With a lack of immigration reform legislation that creates a workable path for current and future farmworkers, the agricultural labor workforce in the U.S. will continue to dwindle. The threat of not having enough hands to harvest America's fresh fruits and vegetables is increasing at an alarming speed. In response, Western Growers and Radicle Growth partnered to launch this inaugural competition to help automate agricultural functions and give farmers the tools needed to produce more with less. The Radicle Automation Challenge is the first competition in the nation to provide agtech startups specializing in automation, mechanization and robotics the opportunity to pitch their technologies in front of a live audience to a panel of investors and industry-leading farmers for substantial capital funding.
"Winning this challenge is a huge boost to our growth and will accelerate the fulfillment of our vision to improve the relationship between growers and workers all around the world," said Hannah Freeman, CEO of Ganaz.
"Winning the Radicle Automation Challenge is a terrific endorsement of the GroGuru solution, our team and the progress we have made to date," said Patrick Henry, CEO of GroGuru. "We are honored and humbled by this recognition, and see it as extremely helpful in gaining new customers and investors to perpetuate the GroGuru vision."
Ganaz and GroGuru will be presented with a formal award later this evening at the Western Growers' Innovation Showcase Dinner at the Forbes AgTech Summit in Salinas, Calif.
About Western Growers:
Founded in 1926, Western Growers represents local and regional family farmers growing fresh produce in Arizona, California, Colorado and New Mexico. Our members and their workers provide over half the nation's fresh fruits, vegetables and tree nuts, including nearly half of America's fresh organic produce. In December 2015, WG opened an agtech incubator—the Western Growers Center for Innovation & Technology—in Salinas, California to provide startups with the resources and mentoring needed to get their companies and technologies up and running. The Center now houses 51 startups. Connect with and learn more about Western Growers on our Twitter and Facebook.
About Radicle Growth: 
Radicle Growth is a San Diego-based acceleration fund that selects innovative ag and food tech startups for investment, ensuring that powerful, disruptive technologies reach their full potential. In additional to providing seed-stage capital, they provide a fertile environment for visionaries in the ag space, not just to grow but to flourish. Their proprietary platform is the only one of its kind in the agriculture industry, thus filling a huge void in the market by identifying the most innovative technologies and accelerating them with a range of value-creation initiatives. To connect and learn more about Radicle Growth follow us on Twitter and Facebook.
###
Tagged agtech, Forbes, Salinas, Western Growers