Events
Watch: Doug Erickson inspires students with venture into sailboard hardware supply business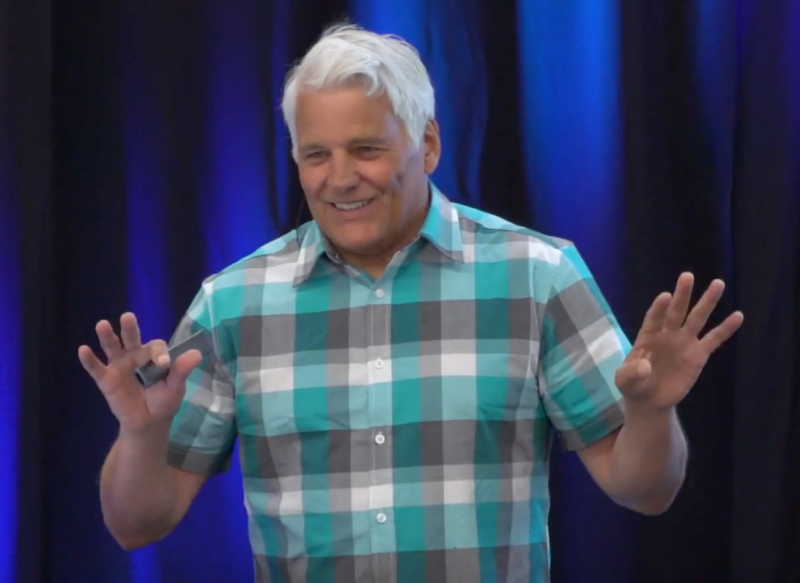 (Source: YouTube)
June 26, 2018 — Santa Cruz, CA
The 6th annual Business Design Showcase at the UC Santa Cruz last April 18 rocked!
Keynote speaker Doug Erickson inspired the students with his venture into entrepreneurship in the sailboard hardware supply business after receiving his B.A. in literature and Latin at UC Santa Cruz. Attendees perused the twelve student-led businesses and then voted for the people's choice. Prior to the open-forum showcase of businesses and reception, the students pitched their business ideas to the judges who selected 1st, 2nd, and 3rd places and two honorable mentions.
Watch Doug's keynote at 6th annual Business Design Showcase
1st Place, winning $4000
Sea + Tech by graduate student Stephanie Webb
See banner photo
2nd Place, winning $3000
Frequen-Sees by undergraduates Randall Hill, Daniel Lopez, Denzel Mapp, Perla Plascencia, and Jennifer Sowash
3rd Place, winning $2000
Realtime by undergraduates Vernon Coleman and Kevin Robertson
People's Choice, winning $1000
Foodzi by undergraduate Sheryl Ratnam
Honorable Mention, winning $500
Down Hammocks of Sugi Sacks by undergraduate Andrew Uyesugi
Honorable Mention, winning $500
Foodzi by undergraduate Sheryl Ratnam
Student-Led Businesses
CruzFire: An Internet of Things (IoT) device that detects forest fires with gas, temperature, and humidity sensors and sends this data to a base station via wireless long-range radio
Cryptanna: A web and mobile tool that allows users to interact with and personalize a trading bot for cryptocurrency without trading experience
Darfin: uses bio-mimicry 3-D printing to create surfboard fins
Deep Shirt: machine-learning cloud app that generates personalized T-shirt designs and prints them
Down Hammock by Sugi Sacks: revolutionary hammock keeps the user warm without extra weight or by taking up extra space in a backpack
Foodzi: online platform that connects at-home cooks with meal purchasers in the local community
Frequen-sees: a wearable, head-level device for the blind and visually impaired that detects above-the-waist obstacles
Let's Get Social: a virtual-reality (VR) storytelling platform that helps non-profits evoke empathy, attract donors, and market social causes
Realtime by Novateur: social media app that connects college students with groups, events, and other people based on shared interests
Santa Cruz Waveworks: a continuous, streaming surf data and condition monitoring hardware and online system for real-time surf's up
Sea + Tech: a mobile platform to bolster alternative seafood markets' ability to compete globally
SlugSpace: powered by SmartParkIOT (SPIOT), provides user-friendly parking lot information and tracks future parking availability.
###
Tagged CIED, UC Santa Cruz