Companies
Announcing the Looker User Guide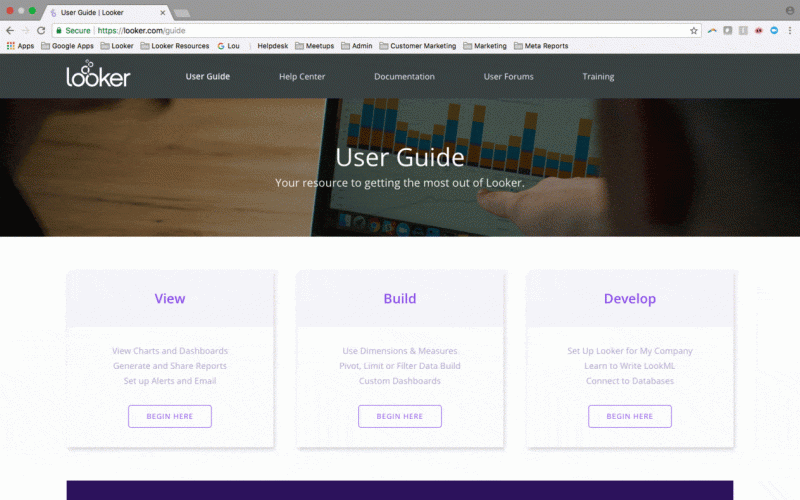 By Shanann Monaghan
Director of Customer Marketing, Looker

June 19, 2018 — Santa Cruz, CA
This is your resource for getting the most out of Looker
Whether you are brand new to Looker, or an expert in LookML, Looker now has a single destination to find all of the content, training and resources you need…the Looker User Guide!
Here is a breakdown of everything you have access to.
User Guide Homepage
If you are new to Looker, start here.
The User Guide homepage is broken into three goal based pathways. Collectively, they will guide you through all you need to know to get started with Looker.
The Pathways
View: Learn how to use Looker to view dashboards, reports and more.
Build: Learn how to pivot and filter data, create custom visualizations, and share dashboards with your stakeholders.
Develop: Learn how to connect to your database and get started writing LookML, our SQL-derived development language.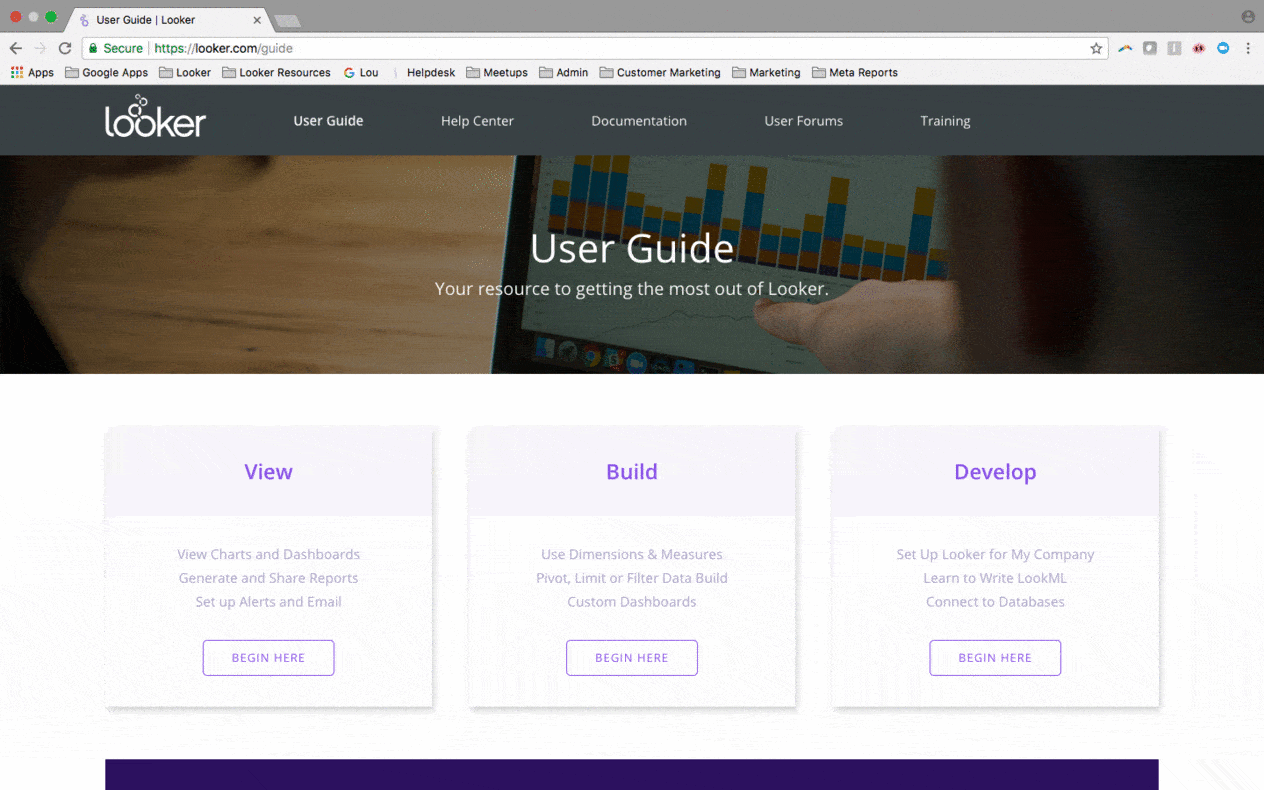 Once you've selected your pathway, you're free to browse through Looker's curated content and learn more about the aspects of Looker that interest you most.
Continue reading article here: https://looker.com/blog/announcing-the-looker-user-guide
###
Tagged Looker