Companies
'Soundscaping': Plantronics offers escape from office noise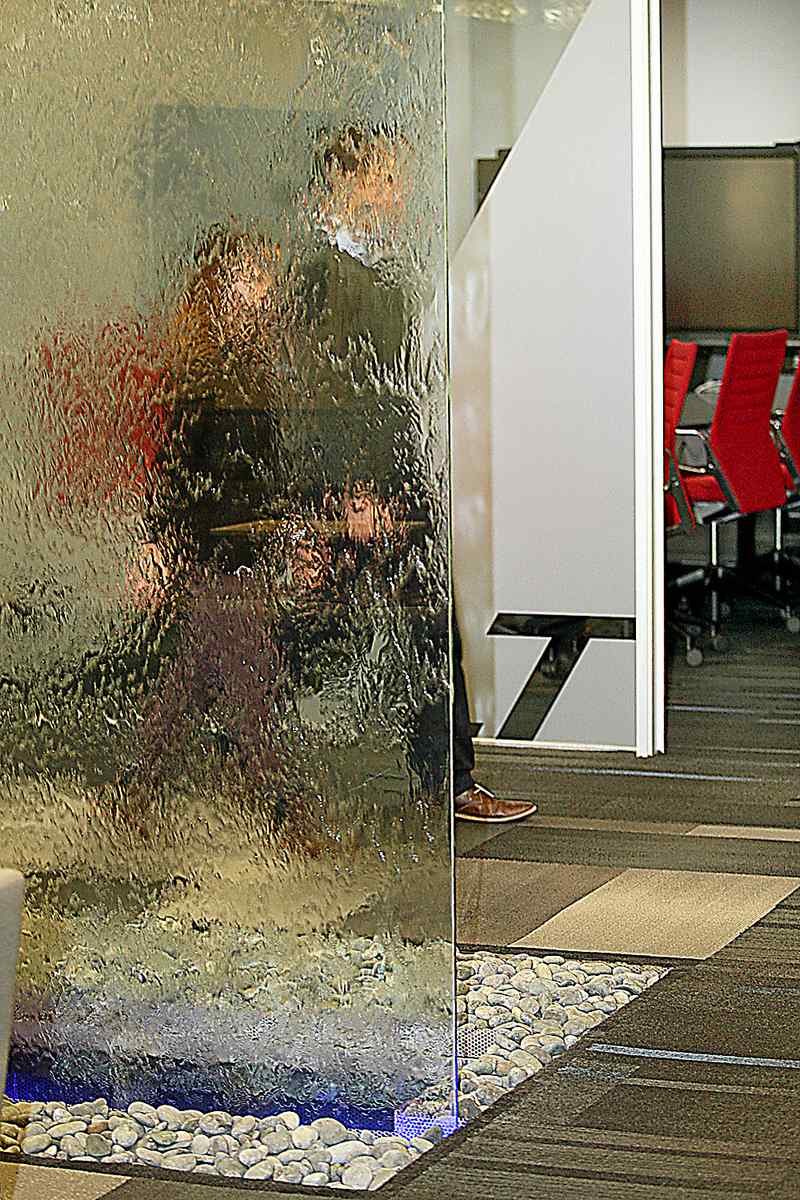 By Calvin Men
Santa Cruz Sentinel
June 5, 2018 — Santa Cruz, CA
(Photo above: Water cascading down glass panels creates a visual and sound effect of a waterfall at Plantronics, where they've developed a soundscaping project that uses measured ambient sound to mask speech, along with photos of nature and looping videos to create a better work environment in their offices. Credit: Dan Coyro)
In the lobby of Plantronics' headquarters is a display of the company's product suite.
Headphones with microphones for gaming. Bluetooth headphones designed for active athletes. They even have a piece of history out there: the Plantronics headset Neil Armstrong used when he walked on the moon.
But the company's latest innovation will have a hard time fitting into the lobby's display case. The company developed a workplace sound system designed to increase productivity while masking workplace noise, something that doesn't exactly fit into the palm of a hand.
Dubbed "soundscaping," the technology uses a combination of speakers, microphones, visuals and artificial intelligence to improve workplaces.
"We think it's the right next leap," said Beau Wilder, vice president of innovation waves and new products at Plantronics. "It's leveraging all our core competencies around acoustic expertise."
Continue reading article here: http://www.santacruzsentinel.com/business/20180603/soundscaping-plantronics-offers-escape-from-office-noise
###
Tagged Plantronics