Companies
Here are the deets for TechRaising 2018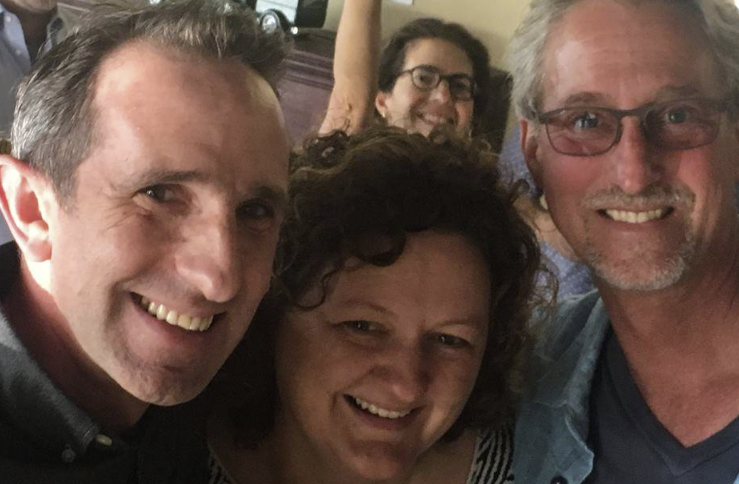 (Contributed)
May 2, 2018 — Santa Cruz, CA
(Photo above: Blast from the past! The original three TechRaising cofounders, left to right, Matthew Swinnerton, Margaret Rosas, and Andrew Mueller mug for the camera as Sara Isenberg, Santa Cruz Tech Beat founder, swoops in for the photobomb. Source: Facebook)
[Editor's note: Santa Cruz Tech Beat is offering a 25% discount on TechRaising for the first 10 people to register with our code. If you want 25% off, use code: readTechBeat.]
If you have an idea for a startup or want to be part of a startup team, this is the event for you.
TechRaising 2018
Friday, June 1, 6pm through Sunday, June 3, 6pm
Cruzio, 877 Cedar Street, Santa Cruz, CA 95060
Get tickets $49-$100 (Ticketing is done by participant type and limited to ensure a good mix of skills. Buy your ticket early to guarantee your spot.)
More info: http://techraising.com
The Santa Cruz Tech community has grown a lot since our last event and it feels time to come together once again to explore ideas and expand start building them. We've had great success in the past — let's do it again!
Join other developers, designers, entrepreneurs and business people at TechRaising 2018 to build those ideas you've been talking about. This event is about collaboration, execution, accomplishment and showing what you've done.
Participants will gather on the evening of June 1, 2018, and have 90 seconds to pitch their idea for a product,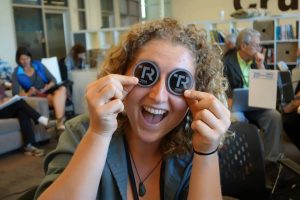 service, or company to the group. After pitches have been completed, everyone will have a chance to dialog with each other and form teams to build the idea over the course of the weekend. The goal is to have something to demo or launch at the end of the weekend.
Teams should consist of at least one developer (ideally two or more), one designer, and one business development/marketing person, but can be as large as necessary.
Feel free to talk to others about your ideas beforehand, refine them, get buy in, and please come with the intention of embracing others.
This will be a learning event and a way to interact with, promote, and nourish the community of entrepreneurs in Santa Cruz. The cost to attend is nominal, just enough to cover basic expenses and make this enjoyable for all.
Mentors will interact with teams and share their experience and ideas. This is an opportunity to brainstorm with others who have done it before and iterate on your ideas and products.
Let's join together for a weekend and create things that will demonstrate that we are a thriving entrepreneurial community that is not only talking but also doing.
Who should attend?
Entrepreneurs
Developers
Engineers
Designers
UX experts
Business development professionals
Marketing professionals
Social media peeps
Anyone with an idea for a product or startup
###
Tagged TechRaising