Events
TechRaising: How to Kill It On Kickstarter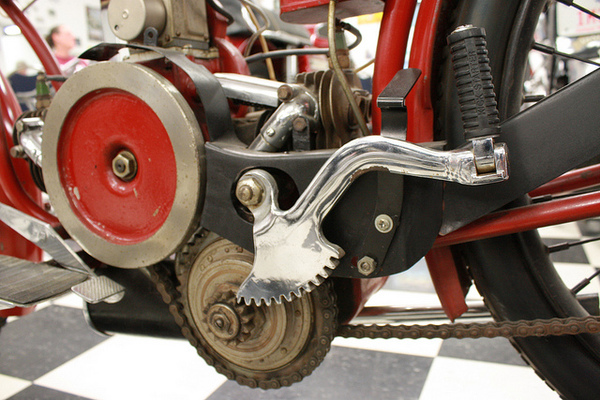 (contributed)
March 13, 2015 — Santa Cruz, CA
TechRaising Meetup Panel Discussion: How to Kill It On Kickstarter

Thursday, March 19, 2015 at 6:30pm
NextSpace, 101 Cooper St, Santa Cruz

Kickstarter is truly a phenomenon. As of writing this, Kickstarter has helped entrepreneurs and creatives raise a total of a total of $1,585,106,880 for 79,975 individual projects.  And we are in the middle of the biggest Kickstarter funding ever — the new color Pebble watch has already raised $17,247,936 and has 17 days to go.
This is the stuff of dreams. Dreams we all have access to. But reaching these dreams is not as easy as it may seem. Only about one out of three campaigns that launch get funded.
Lucky for us we have several local Santa Cruz entrepreneurs who have cracked the code and ran very successful Kickstarter campaigns. Join TechRaising for a panel discussion with 3 local Santa Cruz Kickstarter veterans.
We will explore what it takes to get fully funded. How you prepare for your campaign, how to run your campaign, and maybe even some of what it takes to deal with success. I mean how the hell will you ship 70,000 pebble watches?
Panelists:
David Silvergate of Thoughtful Toys
David is no novice to the toy industry. He invented and shipped 10's of millions of Oball and a quite a few boatloads of  Whoosh.  For his latest toy, Modarri Cars he decided to launch a Kickstarter campaign. Why? We'll let David tell you. The $20,000 campaign for these durable, finger-powered toy cars with interchangeable parts, real steering, suspension, rubber tires for funded for $69,349.
Zohar Wouk of Futuristic Lights
Zohar is the definition of passion and youthful zeal. He had an idea and went for it. When he launched his Kickstarter campaign for the Kinetic it reached its funding goal of $20,000 in just 15 minutes and went on to raise $61,377. The Kinetic takes the art of Gloving, a mix of technology, art dance and electronics to the next level.
Frank Krueger of Acorn App
Just take one glance at Frank's awesome mustache and you know there is a story. Frank has designed brands, apps, wearables and more for some very impressive companies. He has also designed and ran two successful Kickstarter campaigns. The first was a campaign for a large-scale design project creating the graphic identity of Brooklyn. And the second was a campaign to produce a mixed media documentary about his experiences hitchhiking and couchsurfing his way through South America.
RSVP here: http://www.meetup.com/Santa-Cruz-TechRaising/events/221087294/
###
Tagged TechRaising