Events
TechRaising prep: VC Bud Colligan will share Lessons Learned
by Sara Isenberg
Publisher, Santa Cruz Tech Beat
From Start-up to IPO — Lessons Learned
TechRaising Weekend is scheduled for April 25-27, 2014. Think "Barn Raising" for tech.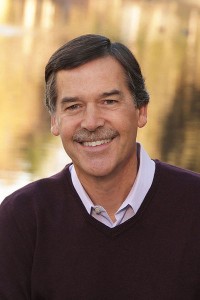 In anticipation of the big weekend, TechRaising organizers are presenting a series of TechRaising Meetups to help inspire and educate participants (and interested supporters) to get ready to pitch and participate, and to take best take advantage of the weekend.
As part of this lead up, Bud Colligan will speak:
From Startup to IPO — Lessons Learned
Tuesday, February 25, 6:30pm
NextSpace, 101 Cooper St, Santa Cruz

RSVP now for what is expected to be a popular event.
Colligan organized Central Coast Angels, a group of local VCs that formed last December. Santa Cruz Tech Beat wrote about Colligan's support of the local tech ecosystem last December when Colligan said:
"Central Coast Angels is excited to be providing capital and mentoring to early stage companies along the Central Coast. There is a strong desire among our group to create companies and grow jobs here."
A VC for 16 years at Accel Partners, Colligan will speak about his own experience as former CEO of Macromedia, taking the company from startup to IPO. This event and the remaining upcoming meetups before April 25 are the perfect way to start engaging if you plan to attend TechRaising.
TechRaising Weekend
For those unfamiliar with it, TechRaising Weekend is not a competition; it's a very collaborative process.
Cross team collaboration is promoted and facilitated. This will be a learning event and a way to interact with, promote, and nourish the community of entrepreneurs in Santa Cruz.
Participants have the opportunity to present a 90 seconds pitch of their idea for a product, service, or company on Friday evening. Teams form and work together over the weekend. Some individuals (e.g. a designer, a mentor) may help a variety of teams.
Mentors will interact with teams, discuss key issues that all startups encounter — legal, design, PR and promotion, getting early adopters and customers, fundraising team building, and business model — and share their experience and ideas.This is an opportunity to brainstorm with others who have done it before and iterate on your ideas and products.
Three of the women in Santa Cruz Tech Beat's recent article How 6 Remarkable Women Are Making Waves in Surf City got their

companies start at TechRaising!
On Sunday afternoon, April 27, participants and supporters will hear what resulted from the weekend's activities, and perhaps see a demo or simply hear progress on an idea. Aside from the pitches, this has been my favorite part of TechRaising weekends I've attended in the past.
###
Sara Isenberg publishes Santa Cruz Tech Beat for the benefit of the extended business and technology community. When she is not volunteering her time for the tech scene, Sara makes her living by managing software projects, web strategy planning, and providing development team services (including account management, vendor management, strategic partner management, beta project management, referrals to qualified technical team members, and more). Please visit her website: Sara Isenberg Web Consulting & Project Management, or contact Sara by email if you have any project management, account management, or Development Team leadership or service needs.
Tagged Bud Colligan, TechRaising