Featured
Should we bring back the Woolly Mammoth?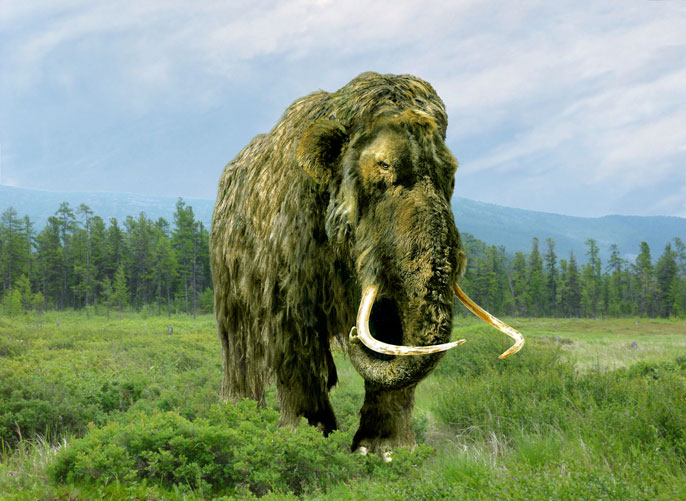 By Anthony King
UC San Diego
May 1, 2018 — San Diego and Santa Cruz, CA
"I'm trying to understand, using the DNA that we get from [ancient] bones, how species change in response to large-scale changes in climate. The goal of my research is to learn from the past to be able to make informed decisions about how we use the limited resources that we have, to protect species that are in danger today." — Beth Shapiro, Professor of ecology and evolutionary biology at UC Santa Cruz
As scientists get closer and closer to being able to bring extinct animals back to life, big questions emerge. What led to extinction in the first place? What would be the impacts on other species or the environment? Just because we can do it, does that mean we should?
To help answer these questions and celebrate the inaugural year of the UC San Diego Institute for Practical Ethics, guest speaker Beth Shapiro — a world-renowned professor of ecology and evolutionary biology at UC Santa Cruz — spoke to a packed house of researchers and students from across campus and the greater community on April 19.
She quickly cleared the air about the possibility of bringing back the Woolly Mammoth.
"Just to clarify," she said, "de-extinction is still not possible. We cannot bring something that is extinct back to life," including mammoths, passenger pigeons, Neanderthals, the dodo, dinosaurs or any other extinct species — at least not 100 percent.
What may be possible, however, is using in-tact pieces of ancient DNA to modify the DNA of existing animals in order to resurrect specific traits: thicker hair for elephants, for example. Shapiro calls this "genetic rescue," and sees it as a worthy scientific pursuit to save current animals from future extinction.
"Shouldn't we be focusing on things that are still alive, instead of trying to bring things back that aren't here anymore? Yes, we should be," Shapiro said. "Instead of focusing on the science fiction of bringing something back that's gone, we're talking about … strategies of using these same approaches—genome editing, DNA sequencing — to save species that are still alive."
Shapiro is a McArthur Fellow, National Geographic Emerging Explorer and author of the award-winning book "How to Clone a Mammoth: The Science of De-Extinction." Her work entails using some of the most sophisticated and groundbreaking techniques available in genetic engineering to understand evolutionary history and advocate for policy that protects living species.
Continue reading article here: https://www.universityofcalifornia.edu/news/should-we-bring-back-woolly-mammoth
###
Tagged Beth Shapiro, genomics