Companies
Steve Benz, president, Genomics division of NantOmics, honored by UCSC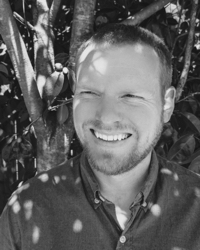 By Matthew Renda
UC Santa Cruz
April 23, 2019 — Santa Cruz, CA
[Editor's note: The original article features five UCSC alumni selected for honoring, however, due to our focus on tech and genomics, we are focusing on Steve Benz.]
Steve Benz began his career while still enrolled at UC Santa Cruz. Three years after graduating, Benz and his team sold Five3 Genomics to NantOmics
Benz graduated with a M.S. in biomolecular engineering and bioinformatics in 2010 before earning a Ph.D. in the same discipline in 2012. It was during those years he and two of his fellow students in the program (Zack Sanborn, Ph.D. 2012, and Charlie Vaske, Ph.D. 2009) developed the ideas and technology that became the foundation of Five3 Genomics—a company on the bleeding edge of cancer diagnosis.
"We were talking with our advisor about our projects and he said, 'Hey look, what you have here is pretty good,'" Benz said. "Our ideas were so unique at the time our advisor thought they were worthy of getting patents."
The technology in question involved extracting normal and cancer cells from a cancer patient and comparing the results to determine what was driving the patient's tumor.
"It was the first ever tumor versus normal sequence comparison," Benz said. Along with that technology, Benz and his partners developed a pathway algorithm capable of mapping the interaction of genes within tumors. They created a company and sought funding to help bring their technology to market.
While still being refined, the product is already helping oncologists personalize treatments for cancer patients by identifying which specific genes are affected by a given cancer thereby determining which drugs are best aligned to help attack the disease.
Three years after graduating, Benz and the team sold Five3 Genomics to NantOmics where he continues to serve as president of the genomics division.
"None of this would have happened without the guidance and advice of Professor David Haussler and the rest of the team at UCSC," Benz said. "They're the ones who gave us the right direction, kicked us out of the nest and said, 'You have the technology that can change the world, so go change the world.'"
Continue reading here: https://news.ucsc.edu/2019/04/scholarship-achievement.html
###
Tagged Baskin School of Engineering, Five3 Genomics, genomics, NantOmics, UC Santa Cruz