Companies
Western Growers agtech center exceeding expectations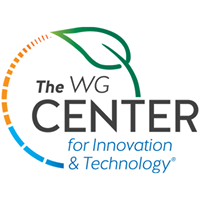 By Ashley Nickle
The Packer
January 23, 2018 — Salinas, CA
More than 50 startup companies now work with the Salinas-based Western Growers Center for Innovation and Technology, which opened two years ago.
Startups there have raised more than $26 million, created about 140 jobs and connected with numerous growers, said Western Growers president Tom Nassif.
"It's been a success beyond our wildest expectations but a very welcome one because this is a desperate need of agriculture," Nassif said.
Through events that it hosts and events in which it partakes — like the Forbes AgTech Summit — the center has enjoyed a rising profile.
"People have come to know us, they've visited our center, and now we have people coming in to us asking if we have something they can actually invest in, whether it's a fund or a list of companies that might be of interest to them and are compatible with their investment goals," Nassif said. "That's what you always dream of is people are coming to you rather than having to chase them to make something work, and that seems to have been what's happened today."
The center continues to work on strengthening relationships with the venture capital community, and it is seeking feedback from growers on the startups at the center and the technology in development.
Hank Giclas, senior vice president of strategic planning and science and technology for Western Growers, said the organization is working on formalizing groups of growers that will routinely review companies and their projects using a web portal.
The center works with all startups located there, but there are a dozen or so "stars" that have drawn outsized interest from the industry, Giclas said.
Trace Genomics, which changed its course slightly after talking with growers in discussions facilitated by the center, is one such startup.
Continue reading article here: https://www.thepacker.com/article/western-growers-ag-tech-center-exceeding-expectations
###