Companies
Watch: Global partnership could bring more AG tech to Salinas Valley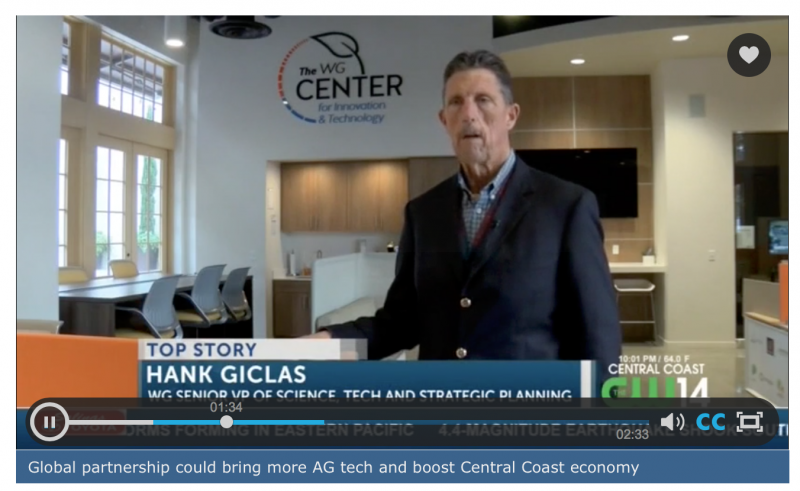 By Josh Kristianto
KION 5/46
September 4, 2018 — Salinas, CA
Western Growers teaming up with New Zealand firm
Watch KION broadcast here.
It is a major deal that could bring more agriculture technology to the Salinas Valley.
The trade organization Western Growers, which has offices in Salinas, announced on Wednesday they have established a formal partnership with another firm in New Zealand, one they say will help accelerate Ag Tech development.
"There's a lot of technology down there that we think has applicability up here and vice versa," said Hank Giclas, the senior vice president of science, technology and strategic planning at Western Growers.
He says both New Zealand and farmers in the western United States grow many similar crops. And both face similar issues like labor shortages and regulatory pressures.
"That translates into the need for technology to help…to be more precise in terms of their use of key inputs like water and fertilizer and agriculture chemicals," said Giclas.
Western Growers' partnership with Agritech New Zealand will allow Western Growers to serve as the landing point for Ag Tech companies from that country.
Continue reading here: https://www.kion546.com/news/global-partnership-could-bring-more-ag-tech-to-salinas-valley/788201576
###
Tagged agtech, Salinas, Western Growers