Companies
Church Brothers Farm: Collaboration is Key in Ag Technology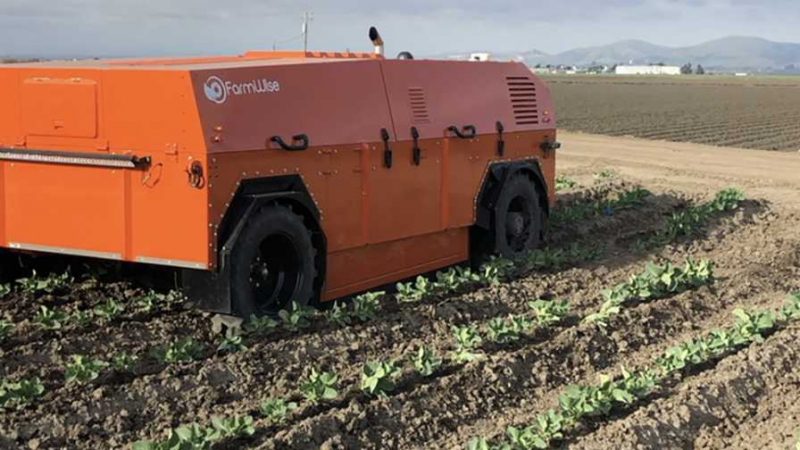 By Matthew J. Grassi
Growing Produce
March 25, 2020 — Salinas, CA
(Photo: Church Brothers Farm experiments with automated weeding in its fields with automated prototype. Photo source: Growing Produce)
California, with its $15 minimum wage requirement and a shrinking rural job base from which to find workers, is the perfect case study in how economics can drive ag tech innovations.
Golden State growers learned long ago that pleading with local politicians and sounding off on Facebook about labor woes doesn't pay the bills. So farmers in the state are looking at any and everything to automate processes and right size their labor spends.
But farmers also know, perhaps better than most, that it's difficult to be a master of all things. Thus, the growers up and down the California coast are often turning to partnerships with ag service providers, tech providers, and equipment dealers to bring the expertise they need into the farm gate.
Josh Ruiz, Vice President, Ag Operations, with Salinas-based Church Brothers Farm, knows this all too well. Ruiz is in charge of evaluating and integrating new ag technologies for the vertically integrated, multi-state grower, packer, and shipper of fresh vegetables.
As Ruiz tells it, in the beginning it was a lot of trial and error. Then, the 42,000-acre outfit got smart and started searching for like-minded experts they could work with.
"We started down this road four or five years ago. We'd come up with concepts and designs for retrofitting technology onto older equipment, making our own prototypes, that sort of thing," Ruiz remembers. "Once the prototype was good enough to go to the next level, we hired a machine shop that had the engineers that could translate our prototype into a full-blown machine."
And that, as Ruiz tells it, is how Church Brothers had their first big home run in ag tech with the automated broccoli harvester that now graces its fields.
Continue reading here: https://www.growingproduce.com/vegetables/church-brothers-farm-collaboration-is-key-in-ag-technology/
Tagged agtech, Salinas, Salinas Valley