Companies
The floodgates open on national press for Buoy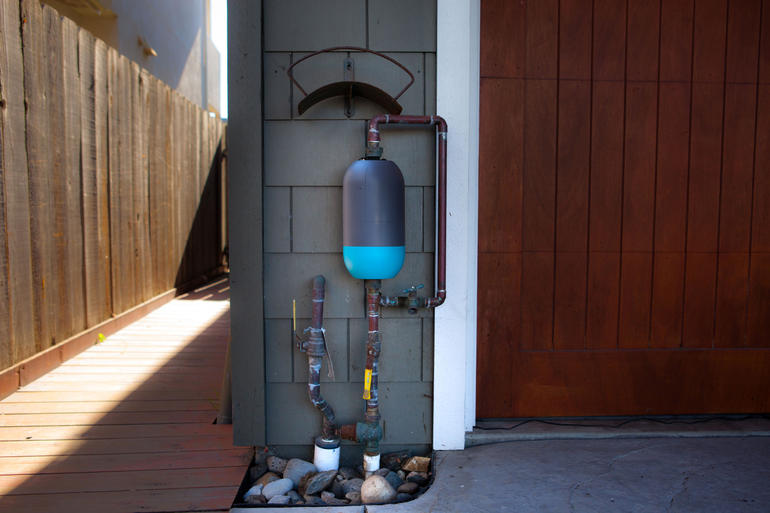 By Sara Isenberg
Founder, Publisher, Editor-in-Chief, Santa Cruz Tech Beat
November 21, 2017 — Santa Cruz, CA
If you're a regular reader, you already know we've been covering Buoy (née Calliope) since inception. From a national press perspective, the floodgates opened this morning and the word is out about this local startup and their water-saving device. Is there a Series A in the future? Here's some of the national news about Buoy this morning:
---
This $800 device uses machine learning to help you avoid a catastrophic flood (ZDNET)
A mission of Buoy, one of the latest startups to attack the smart home, is "to enjoy water without worry." For the vast majority of Americans, that seems like a solution in search of a problem. Water usage may be the least top-of-mind concern of the modern US homeowner, so much so that it is often held up as a model of a nearly-free commoditized modern convenience. Continue reading here.
---
Water Bills Are Going Up, This Device Helps You Lower Them (Fast Company)
In the middle of California's record-breaking drought in 2015, as the state asked residents to cut water use 20%, Santa Cruz-based entrepreneur Keri Waters noticed another statistic: in a typical American house, around 10% of water used is lost to leaks. As some Californians showered less often or let their lawns turn brown, many were missing the simpler approach of fixing those leaks–because it isn't necessarily obvious that a leak exists. Continue reading here.
---
Buoy uses AI and machine learning to keep your water bills low (Engadget)
Buoy is a device that puts machine learning to work to save on your water bill. The IoT device connects to your home's WiFi network and water supply to monitor how much is going where on a use-by-use basis (faucet shower, washing machine, etc..), in real time. It uses algorithms to measure water usage and suss out leaks, and will deliver alerts to your mobile device when one is detected. From there, you can even do a remote shut-off so the basement won't be flooded when you get home. Continue reading here.
---
More links:
###
Tagged Buoy