Companies
EDGE Mobile Payments announces revision of EDGE card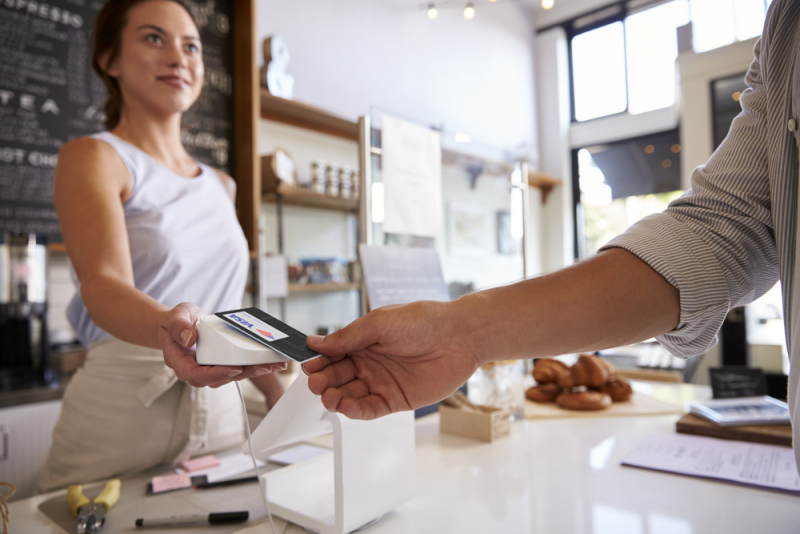 (Contributed)
September 14, 2017 — Santa Cruz, CA
Dynamic Smartcard to feature color ePaper screen
EDGE Mobile Payments, LLC, (EDGE) a Santa Cruz-based Fintech company today announced the revised feature set for its flagship product, the EDGE Card.
The EDGE Card, which is currently being developed and targeted to ship in 2018, will store the information of multiple payment cards into one dynamic card and allow users to pay with all three primary payment card methods: magstripe, EMV chip and NFC. New modifications to the EDGE Card include a 2-inch color ePaper screen composed of flexible organic materials with low power consumption and better visibility in sunlight. Originally a thin AMOLED screen was planned for the first version, but due to engineering changes, it will be included in future releases.
"This revision is our response to the clear message that consumers are ready for our card as soon as we can deliver it," said Peter Garrett, CEO of EDGE Mobile Payments LLC. "The thin AMOLED display we originally included is still part of our product roadmap, but is not yet ready for production. The new screen is still the largest screen to be attempted on any dynamic smart card to date and the first one with color."
EDGE Mobile Payments LLC has partnered with Nuvation Engineering to develop the EDGE Card, which will lighten consumer's wallets by consolidating numerous cards and providing support for all three of the primary credit card payment methods. It will feature a companion smartphone app with personal financial management features, including digital receipt storage and "Credit Assistant" account optimization software that will suggest which card to use based on user priorities such as optimizing their FICO credit score, choosing cards with lower interest rates or achieving specific card rewards.
"We have made major progress in the last 3 months, nearing completion on our feasibility and architecture phases and making major strides on our development platform," Garrett said. "We are not skipping or rushing steps — all of our development is being funded by angel and private equity investors and we will not accept a single order until our product has been fully QAed and beta-tested."
The EDGE Card has received particular attention among early adopters of the dynamic smartcard who have experienced the challenges of other companies attempting this technology. "Consumers are still highly motivated to participate in the successful development of the first fully functional dynamic smartcard" said Leigh Erickson, Director of Social Media at Edge Mobile Payments. "In addition to our growing pre-order notification list, we have already signed up our first round of beta-testers. People are really excited to be one of the first to own an EDGE Card."
About EDGE Mobile Payments
EDGE Mobile Payments LLC founded in 2017, is a Santa Cruz CA based IoT Fintech Company dedicated to expanding mobile financial transactions and enriching user experience with its new mobile wallet and dynamic smart card technologies.
To learn more visit: http://www.edgesmartcard.com
###
Tagged EDGE Mobile Payment Systems