Companies
Looker Launches Data Optimization for Amazon Web Services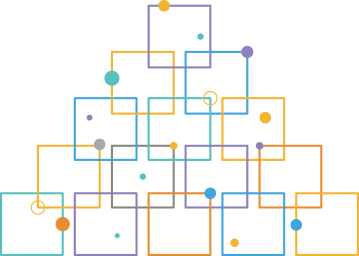 (Contributed)
August 16, 2017 — Santa Cruz, CA
New Looker Blocks improve performance, speed and reduce costs
Looker has announced a new analytical suite aimed at users of the Amazon Web Services (AWS) cloud to help them optimize performance and investment — Looker Blocks Suite for AWS. One set of Looker Blocks makes it easy for Looker users to drill into and explore their Amazon Redshift metadata down to the query level to easily analyze workload patterns to further improve query performance and throughput. Another set transforms raw billing and CloudTrail log data from the full set of AWS services and provides sophisticated analyses to identify opportunities to understand usage and reduce spending. These Blocks are free to Looker customers and the full suite is available today in the Looker Blocks Directory.
"We are constantly working with our strategic partners, like AWS, to ensure our joint customers have the best possible experience with solutions from our companies," said Keenan Rice, VP of Alliances at Looker. "This new suite of Looker Blocks compiles a welcomed set of features into a simplified package for our large number of AWS customers to optimize and manage all their AWS investments with Looker."
When used in tandem, the Looker Blocks Suite for AWS delivers a comprehensive, high-level picture of a company's investment in their cloud infrastructure while also enabling them to explore that row-level data to understand future opportunities to drive value. The Looker Blocks Suite for AWS lends the flexibility of Looker's data platform to the massive amount of usage data generated from Amazon Redshift and AWS.
Amazon Redshift Optimization, from the Query to the Cluster
The Looker Block for Amazon Redshift Optimization and the Looker Block for Amazon Redshift Administration are meant to supplement the power and usability of the AWS Management console by linking Amazon Redshift performance to individual queries so that admins can easily explore and understand how to optimize table distribution, or structure ETL cycles to customize their Amazon Redshift performance to their use case. With the Looker platform on top of Amazon Redshift metadata, analysts combine the flexibility of Looker's modeling layer with the customizability and power of Amazon Redshift. Get all the details on these Blocks here.
Row Level Detail on AWS Investment
The Looker Block for AWS Cost & Usage and the Looker Block for AWS Cloudtrail combine to spotlight how companies are leveraging their AWS Services overall. From total cost, data usage and spend optimization, to user security and authentication notification, these Blocks are designed to give users an interactive interface that enables them to drill into row-level detail create custom metrics to help them streamline their company's spend profile for AWS Services as well as provide administrators with a 360-degree view of their account usage. Get all the details on these Blocks here.
Learn how to implement the new Looker Blocks for AWS and Amazon Redshift.
Want to use Looker with AWS? Click here.
About Looker Blocks
Looker Blocks are powerful analytic templates that make it easy for data analysts to quickly build full data applications for their business requirements and greatly reduce the time-to-value when deploying Looker. Housed in the Looker Blocks Directory, there are more than 75 Looker Blocks and data applications built by data experts from Looker, AWS, Google, Segment, Salesforce, Parse.ly, Stitch, Fivetran, Transform, and more.
About Looker
Looker is a complete data platform that offers data analytics and business insights to every department and easily integrates into applications to get data directly into the decision-making process. The company is powering data-driven cultures at more than 800 industry-leading and innovative companies such as Sony, Amazon, The Economist, Kohler, Etsy, Lyft and Kickstarter. The company is headquartered in Santa Cruz, California, with offices in San Francisco, New York, London and Dublin, Ireland. Investors include CapitalG, Geodesic Capital, Goldman Sachs, Kleiner Perkins Caufield & Byers, Meritech Capital Partners, Redpoint Ventures, First Round Capital, Sapphire Ventures, and PivotNorth. For more information, connect with us on LinkedIn, on Twitter, Facebook, G+ and YouTube.
###
Tagged Looker