Featured
Robert Singleton Hired as Business Council Director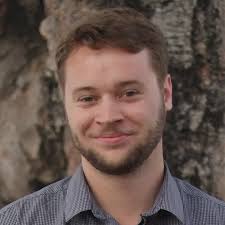 (Contributed)
The Santa Cruz County Business Council Board of Directors has hired Policy Analyst Robert Singleton to be new the Executive Director
June 16, 2017 — Santa Cruz, CA
The Santa Cruz County Business Council (SCCBC) has hired Robert Singleton to be the organization's new Executive Director after a 2 month long search. The Business Council elected to hire internally citing Singleton's knowledge of and experience working with the organization.
"The Business Council is excited to have Robert as the new Executive Director. He brings forward a passion to affect positive change in the County, building on his expertise in policy analysis and previous work with the Council" says Rick Weiss of Bay Federal Credit Union, and current SCCBC Board Chair. "We look forward to Robert's leadership in continuing to build on past successes, addressing emerging issues, and advocating on behalf of our members on key issues in the county."
Previously, Singleton had served as a Policy Analyst for the SCCBC for 3 years before becoming the Interim Executive Director in April, following the departure of Casey Beyer to the Santa Cruz Area Chamber of Commerce. In addition to also serving as the Government Affairs Director for the Santa Cruz County Association of Realtors® and as a Senior Marketing Strategist for Santa Cruz Fiber, Singleton is also known as the co-founder of the Santa Cruz based software company Civinomics, and was also candidate for City Council last year.
The SCCBC has served as the County-wide voice of the Business Community for over 20 years, though is perhaps best known for their recent endorsement and contributions toward the passage of Measure D, the transportation sales tax measure that passed last November with over two-thirds voter approval. The Business Council's core focus areas in 2017 have been the development of new workforce housing and identifying the best use of the rail corridor.
In addition to the new Executive Director, the Business Council is also seeking qualified candidates for a Marketing and Administrative Coordinator. Those interested are encouraged to send a resume and cover letter to Singleton at robert.singleton@sccbusinesscouncil.com. A full job description is available online at http://bit.ly/2sHTVid.
###