Companies
Regional Internship Website Soft-Launches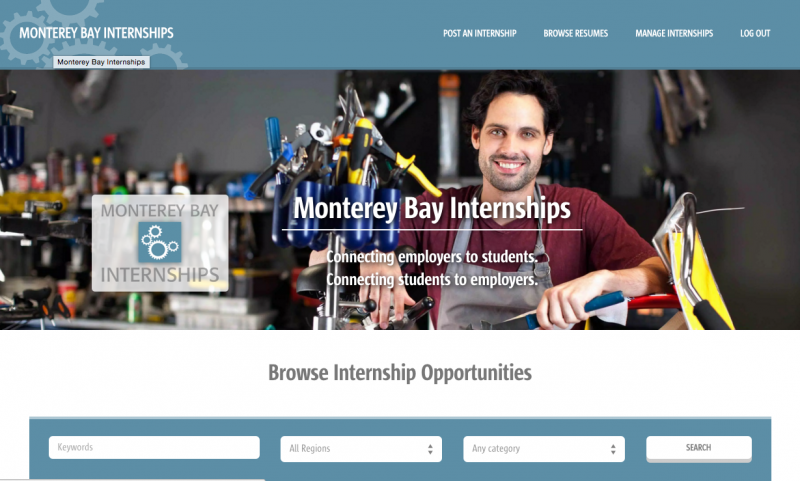 By Robert Singleton
Santa Cruz County Business Council
February 4, 2016 — Santa Cruz, CA
[Editor's note: Santa Cruz Tech Beat published New Regional Internship Portal Announced: The Internship is the New Interview on October 22, 2015.]
Soft Launch
The Santa Cruz County Business Council is pleased to announce the soft launch of mbinterns.org, a centralized website for placing college students from all across the Monterey Bay area into internship positions within local businesses and organizations. The project was jointly developed in partnership with the Monterey Bay Economic Partnership, the Community Foundation of Santa Cruz County, Cabrillo College, and UC Santa Cruz, as well as the Business Council.
Calling all businesses and organizations to post positions
The site is now in a soft launch phase where we are encouraging businesses and organizations to post positions before we begin a larger marketing effort to local students in the coming weeks.
To get started just follow these simple instructions:
Go to mbinterns.org.
Sign up to create an account.

Click "Sign Up" in the top right hand corner.
Enter your information and select "I'm an employer looking for an intern" from the pull-down menu.

Create your posting.

Once you have logged in, click on "Post an Internship" from the top navigation.
Enter all the required information on the form. In order for your listing to appear in the interactive map of listings please provide the full address of your company. Provide as much detail as possible about internship responsibilities.
Check the box to agree to Terms and Conditions at the bottom.
Click on "Preview" to view your position.
Click on "Submit Listing" to post your position.
After you have posted your position and students have applied for it you will receive notifications of new applicants. You can follow up directly with applicants from the Monterey Bay Internships site. After you have reviewed applications and have interviewed candidates you can update the status of your positions by logging in and clicking on "Manage Internships."
Questions? Contact Robert Singleton at robert.singleton@sccbusinesscouncil.com or Kyle McWilliam-Lopez at klopez@mbep.biz.
###
Tagged Internships, MBinterns, Santa Cruz County Business Council