Companies
Landed Lands $5M from Chan Zuckerberg Institute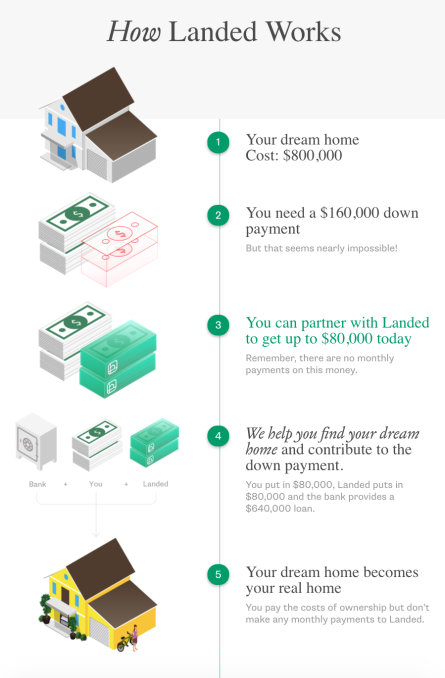 By Sara Isenberg
Founder, Publisher, Editor-in-Chief, Santa Cruz Tech Beat
June 15, 2017 — Silicon Valley, CA
If you're following the news — I mean the philanthropic Silicon Valley news — you may know that the startup Landed landed $5M from the Chan Zuckerberg Institute (CZI). Funded by Facebook CEO Mark Zuckerberg and his wife, Pricilla Chan, CZI's aim is to "advance human potential and promote equality in areas such as health, education, scientific research and energy." (Wikipedia)
Landed's goal is to make it easier for teachers to buy homes by providing down payment support. Naturally, this is a huge milestone for the startup. (You can learn more by reading the announcements of this CZI funding in the San Jose Mercury News, Business Journal, Tech Crunch, and Fast Company. Links are below.)
What does that have to do with Santa Cruz?
Santa Cruz Tech Beat first revealed Landed and its Santa Cruz connections in Landed: "If you work at a school, we'll help you buy a home."  (3/30/17).
Santa Cruz-raised Ian Magruder, Director of Partnerships at Landed, wrote in March: "Now we're focused on building a fund in Santa Cruz and are already working with school administrators and supporters of public education to identify potential accredited community investors. These investors believe that Santa Cruz real estate is a good long-term investment and perhaps more importantly, believe that helping teachers purchase homes in the region is a social benefit to the local community."
Although the recent CZI announcement is about funding for three San Mateo County school districts, I'm sure local teachers and administrators are hoping that some of that CZI funding will trickle down to Santa Cruz.
Links
###
If you wish to republish this article, please follow our Terms of Use.
###
Tagged Landed