Companies
Hello Salinas: Welcome AgTech season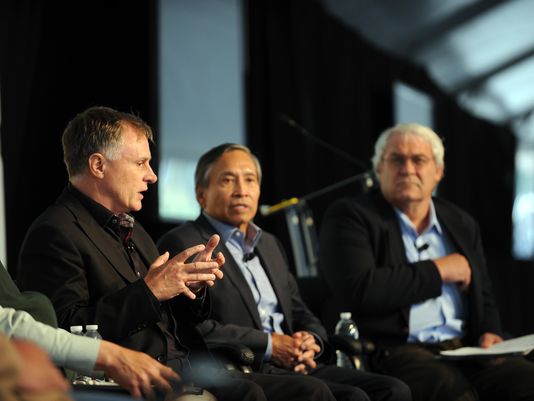 By Amy Wu
The Californian
June 1, 2017 — Salinas, CA
(Image above: From left, John Hartnett, SVG Partners, Ray Corpuz, Salinas city manager, and moderator Dennis Donohue share their insights in the "Reinventing Salinas" panel at the 2016 Forbes AgTech Summit.(Credit: Jay Dunn, The Californian)
Mark your calendars or at least make a mental note. AgTech season is here in Salinas and it is moving full-speed ahead.
AgTech is a small and yet fast growing industry not just in Salinas but across the state and around the world. It is the marriage of agriculture and technology, with a focus on tech-centric solutions that help farmers be more efficient at a time when water, land, and labor are increasingly limited.
First off, the third Forbes AgTech Summit, is right around the corner and the city is prepping for another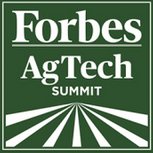 successful event.
For two days, June 28 and 29, downtown Salinas, transforms into the backdrop for one of the largest and arguably glitziest gatherings that attract movers and shakers in agriculture and technology. There's plenty of networking and maybe some deal making over wine, cheeses, and chocolate dipped strawberries (from local vendors).
If you're someone in agtech or want to be someone in agtech this is the premiere event to attend. Last year Gavin Newsom was the keynote opening speaker. This year, Steve Forbes the founder of the Forbes empire is expected to make a showing, along with an entourage of homegrown agriculture leaders including Bruce Taylor the CEO of Taylor Farms and Lorri Koster the CEO of Mann Packing.
But Forbes is more than an attention-grabbing showcase, it is an essential part of the city of Salinas' effort to transform a working-class farm and service-based economy into a knowledge-based economy. The city is showing its continued commitment with its dollars, which was $250,000 in the fiscal year 2016-17. The partnership with Forbes is one that is likely to not only continue but possible grow. The city has already budgeted in $250,000 for the summit in the coming fiscal year. In addition, the city is a lead sponsor for DigitalNEST, a program that trains young people 14-24 in the latest in technology, and continues to retain John Hartnett of SVG Partners to run the THRIVE programs.
Continue reading article here: http://www.thecalifornian.com/story/news/2017/05/30/hello-salinas-welcome-agtech-season/102330938/
###